Jääportit – Kauan koskematon
Album was composed and produced by T. M. Mäkelä during the winter 1998-1999.
Album cover artwork by Aslak Tolonen (Nest).
Originally released as cassette tape in 1999.
Re-released as CD digipak in 2018.
Re-released as pro-tape in 2020.
Re-release as vinyl available Sept 5, 2022: read post. Kauan koskematon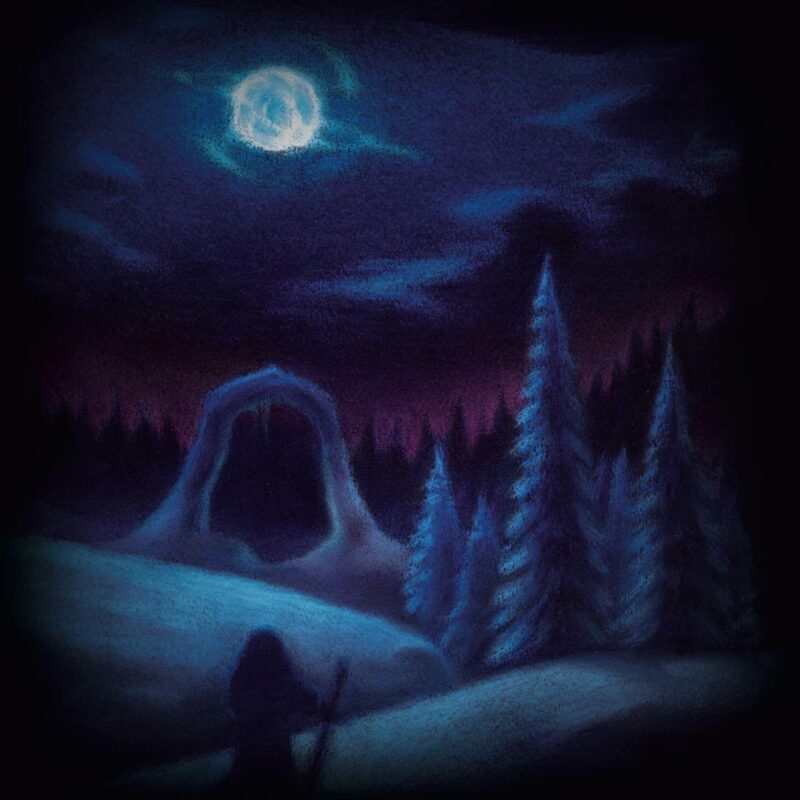 | | | |
| --- | --- | --- |
| | Title in Finnish | Title in English |
| 01. | Askeleet valottomuuteen | Treads To The Absence Of Light |
| 02. | Kauan koskematon | Aeons Untouched |
| 03. | Unohdetut lumouksen unelmat | Forgotten Dreams Of Enchantment |
| 04. | Kauas | Far Away |
| 05. | Tulensinisen hohto | Shining Of Fire Blue |
| 06. | Talvenkaltainen | Winterlike |
| 07. | Hänen jäätävä katseensa | Her Freezing Gaze |
| 08. | Kohtalon sinetti | Seal Of Destiny |
Track list
Jääportit, the Finnish musical project renowned for their mesmerizing blend of ambient, neoclassical, and darkwave elements, presents their highly anticipated album, "Kauan koskematon." This awe-inspiring masterpiece takes listeners on a majestic voyage through uncharted realms, where enchantment and introspection converge.. Delve into the captivating world of "Kauan koskematon" as we explore excerpts from the album reviews:
1
"With 'Kauan koskematon,' Jääportit unveils a sonic tapestry that is both ethereal and powerful. The album weaves together intricate layers of atmospheric textures, haunting melodies, and ethereal vocals, creating a mesmerizing landscape that evokes a sense of wonder and introspection. 'Kauan koskematon' is a testament to Jääportit's ability to transport listeners to unexplored realms of the imagination."

– The Ambient Gazette
2
"Jääportit's 'Kauan koskematon' stands as a testament to their mastery of sonic storytelling. Each track on the album unfolds like a mesmerizing narrative, guiding the listener through a labyrinth of emotions and soundscapes. The delicate balance between ethereal melodies and darkwave undertones creates a captivating and immersive experience. 'Kauan koskematon' is a musical journey that leaves an indelible mark on the soul."

– Melody Explorations Magazine
3
"In 'Kauan koskematon,' Jääportit paints a sonic landscape that is both haunting and beautiful. The album's atmospheric compositions transport the listener to realms where time seems to stand still. The fusion of neoclassical elements, ambient textures, and introspective melodies creates a symphony that tugs at the heartstrings and ignites the imagination. 'Kauan koskematon' is a breathtaking testament to Jääportit's ability to craft evocative soundscapes."

– Harmony Soundscapes Journal
"Kauan koskematon" showcases Jääportit's unwavering artistic vision and their ability to create a sonic universe that resonates deeply with listeners. Each track on the album is a meticulously crafted piece of art, immersing the audience in a realm of beauty and mystery.
From the opening notes to the final crescendo, "Kauan koskematon" envelops the listener in a realm where the boundaries between reality and the unknown blur. Jääportit's seamless integration of ambient textures, neoclassical motifs, and haunting vocals weaves a spellbinding tapestry that ignites the imagination and stirs the soul.
Whether you are a devoted fan of Jääportit's captivating sound or new to their enchanting melodies, "Kauan koskematon" promises an unforgettable musical expedition. Let the ethereal allure of "Kauan koskematon" guide you through uncharted realms and inspire your own journey of introspection.
Embark on a mesmerizing odyssey into the unexplored depths of sound with "Kauan koskematon" and immerse yourself in a world where beauty and mystery intertwine in harmonious synergy.
Listen to the album on Spotify
Download digital album from Bandcamp
Reviews and comments
To say this is an honor to reissue this work is an understatement… Jääportit's "Kauan Koskematon" from 1999 is nothing short of a masterpiece which I consider the crown jewel of so called "winter synth", now available on cassette for the first time in over 20 years.

Out of Season
Beautiful melodies that are somber and yet somehow very nostalgic. This entire album is a masterpiece!

-Aradias Kingdom Fan Page
The rarefied atmospheres take the listener to a world where human coordinates are lost, in favour of a transfiguration towards purer and more ethereal forms of existence.

-Valerio, Crypta Nivis Webzine
The music is well played, well constructed and really sucks you into its depths.

-Solemn webzine
It consists of a beautiful arrangement of various synth sounds, creating a dark and depressing atmosphere, yet very beautiful.

-SkullFuck webzine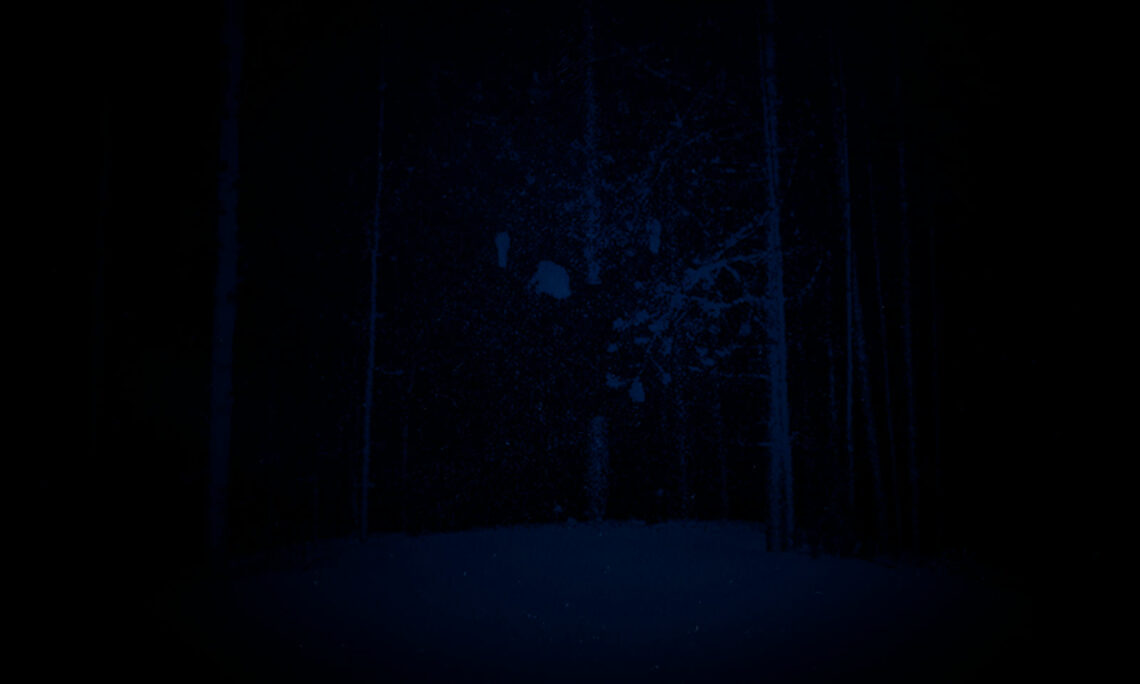 Askeleet valottomuuteen
-LYRICS
Se mitä ei näe valossa
Erottuu yössä
Eräiden kosketuksena
Varjoissa tuntemattomina

Muistot tummasta unesta
Kehottavat olemaan
Yhtä kanssanne

Lopeta kylmyyden tuska
Veitsi vereen kasta


– T. M. M. 1998 as a part of unwritten story.