Jääportit – Voimasuo
Album was released by Epidemie Records as CD Digipak (EPR067) at 12th of May, 2009.
Music was created and produced by T. M. Mäkelä at Kajekammio, Finland, 2006-2009.
Voice & lyrics for Hengenvaara, violin and album cover artwork paintings by Mindy.
Jääportit – Voimasuo
Vigor SwaMp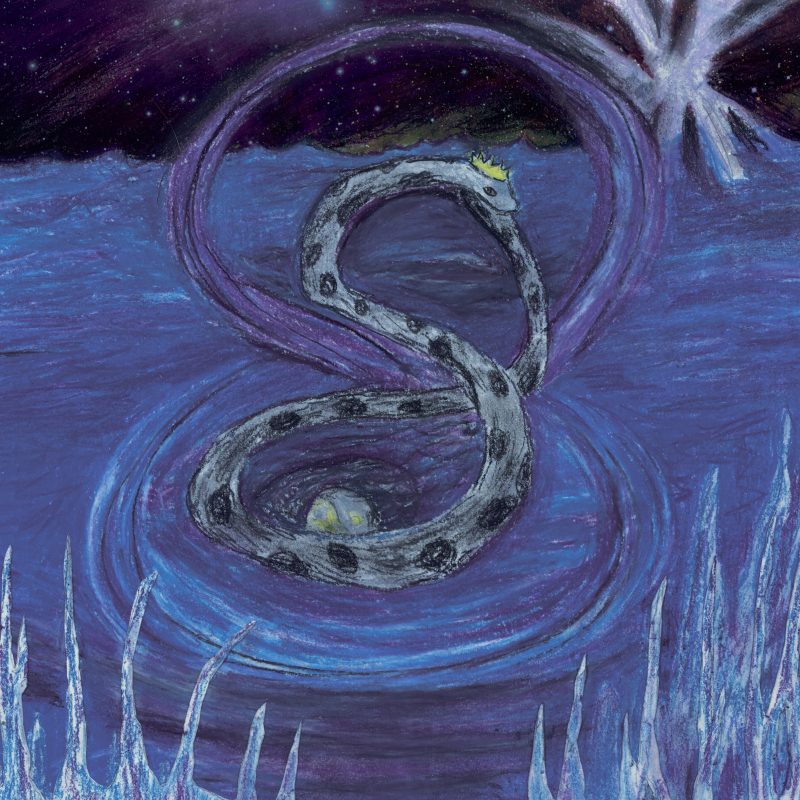 | | | | |
| --- | --- | --- | --- |
| | Title in Finnish | Title in English | |
| 01. | Tuulten tuoja | Bearer of Winds | 11:00 |
| 02. | Arvoitusten luona | Close to Mystery | 05:12 |
| 03. | Suon sulaessa | Thawing Swamp | 08:34 |
| 04. | Hengenvaara | Mortal Danger | 06:38 |
| 05. | Sudenkuoppa | Wolf Pit | 08:20 |
| 06. | Muuntuva suoja | Transforming Aegis | 05:45 |
| 07. | Katoaminen tornissa | Disappearance in Tower | 07:09 |
Track List
Jääportit, the visionary Finnish musical project renowned for their ethereal and atmospheric compositions, unveils their highly anticipated album, "Voimasuo." This captivating masterpiece takes listeners on an enchanting journey through a sonic landscape brimming with enigmatic beauty and mesmerizing melodies.
Dive into the world of "Voimasuo" and discover the essence of Jääportit's artistry with some excerpts from the album reviews:
1
"With 'Voimasuo,' Jääportit once again proves their ability to create ethereal and immersive soundscapes. The album's intricate layers of ambient textures, haunting melodies, and mesmerizing chants blend seamlessly, captivating the listener and evoking a sense of mysterious beauty. 'Voimasuo' is a captivating sonic experience that transports the audience to otherworldly realms."

– The Sound Observer
2
"Jääportit's 'Voimasuo' is a testament to their talent for crafting atmospheric compositions that defy categorization. The album effortlessly blends elements of neoclassical, darkwave, and ambient music, resulting in a unique and compelling sonic tapestry. The ethereal vocals and hypnotic instrumentation create an immersive experience that transcends traditional boundaries. 'Voimasuo' is an invitation to explore the depths of sonic enchantment."

– Melodic Journeys Magazine
3
"In 'Voimasuo,' Jääportit showcases their mastery in creating evocative and haunting compositions. The album's lush arrangements, rich in atmospheric layers and delicate melodies, weave a mesmerizing web that ensnares the senses. Each track carries an air of mystery and introspection, inviting listeners to embark on an introspective journey through the sonic realms meticulously crafted by Jääportit."

– Harmony Gazette
"Voimasuo" stands as a testament to Jääportit's artistic vision and ability to create a captivating sonic universe. The album's tracks are intricately crafted, immersing listeners in a realm where time seems to stand still, and the boundaries between reality and imagination blur.
Through the delicate interplay of ambient textures, ethereal vocals, and enchanting melodies, Jääportit guides us through a realm of introspection and wonder. Each composition on "Voimasuo" possesses a unique allure, evoking emotions that range from contemplation to awe.
Whether you are a long-time fan of Jääportit or new to their mesmerizing soundscapes, "Voimasuo" promises to be an extraordinary musical journey. Allow yourself to be transported to a realm where beauty intertwines with mystery, and let the enigmatic allure of Jääportit's "Voimasuo" envelop your senses.
Experience the transcendental enchantment of Jääportit's "Voimasuo" and embark on a spellbinding sonic odyssey into the depths of musical artistry.
Listen to album on Spotify
Download digital album from Bandcamp
Reviews and comments
A PURE JEWEL!

-Maurizio, Solaris Radio-Show
I like Voimasuo for its inteligence, freshness and skill to hold my concentration in work or excellent support of relaxation.

-Sudlice, Innocence Music
Upeaa kuultavaa elämän hiljaisempiin hetkiin, jolloin on aikaa syleillä rauhaa ja rikkoutumattomuutta.

-Mika Roth, Desibeli.net
Kaikille, jotka kykenevät nauttimaan musiikkinsa myös kiireettömänä ja tunnelmoivana, voi Jääporttien uusinta suositella varauksetta. Voimasuolla lyövät soljuvasti kättä niin myöhempien aikojen rock-fiilistely, pinkfloydahtavuus, loungahtavat rytmit, brianenomainen ambient-tunnelmointi, kuin myös oikeastaan moni muukin asia.

-Ville Muona, Stalkermusic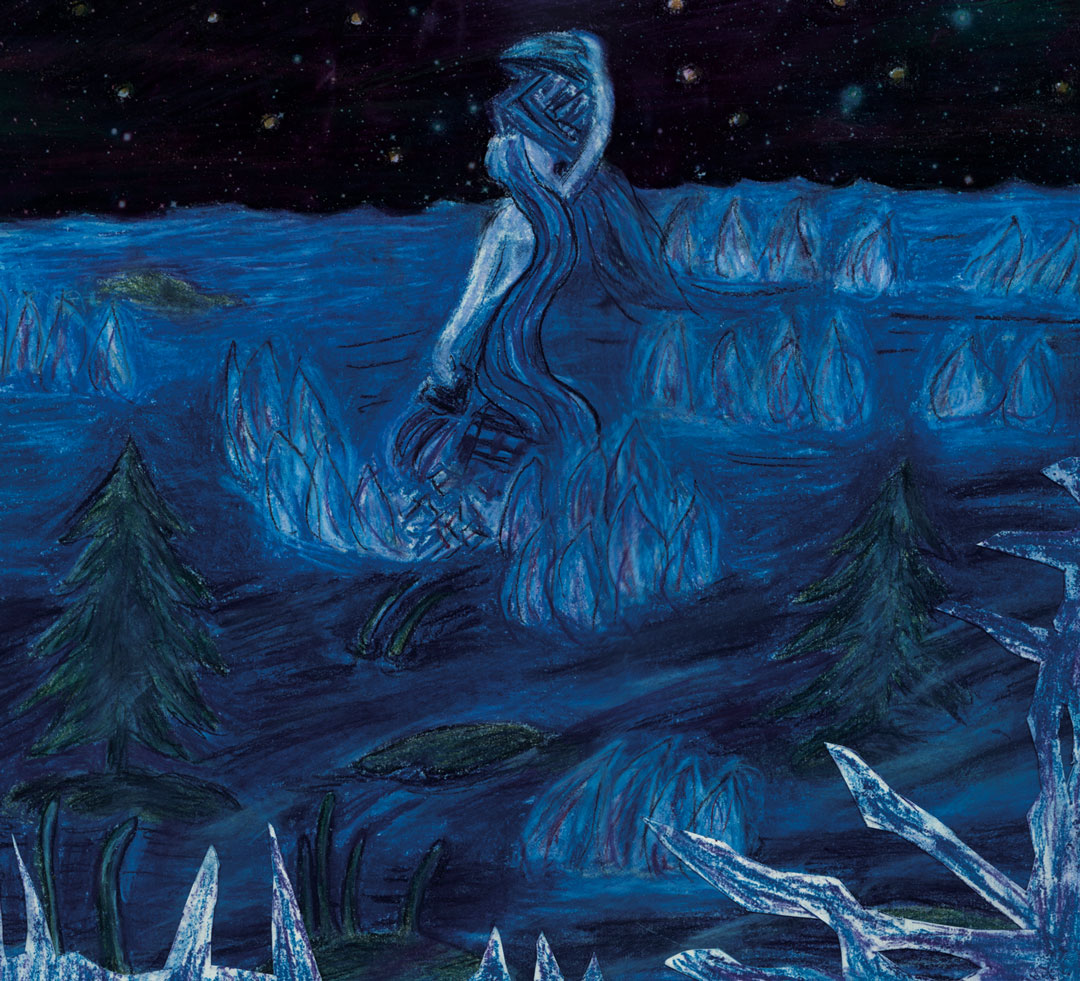 Lyrics
Jääportit – Hengenvaara
Tuuli vihloo läpi öisen oksiston
Sataa niskaan jäätä
Tumma varjo kulkee edessämme tiellä
Karmii selkäpiitä
Mietin onko jonkun meistä
Lähdettävä tänään täältä

CHORUS:
Usvaan peittyy maa
Suo sammalta kuljettaa
Suolla liikkuu maa
Virvatulet houkuttaa
Harhaan johdattaa
Kauas kannattaa
Pois hukuttaa

Näin unessa
kolme perhosta vuoteeni yllä
Jäin niitä katsomaan
Antaa niiden lentää vaan
Mustaa ja valkoista
Ikuisessa unessa

CHORUS x 2