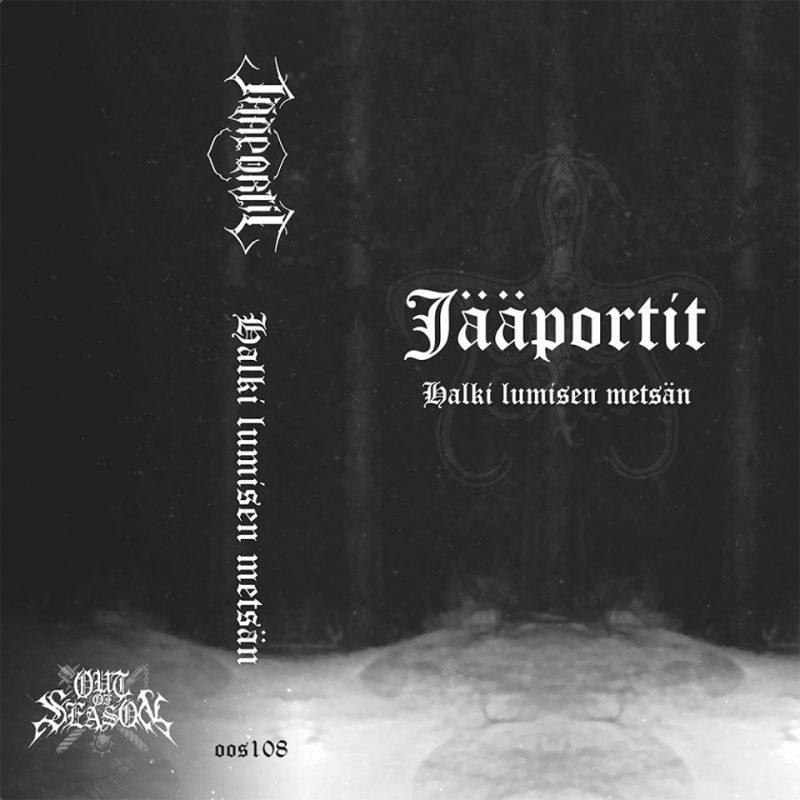 Autumn 1997, in a dark forest near small town, Northern Finland, the Gates of Ice opened for the first time. Jääportit: Halki lumisen metsän was composed and produced by T. M. Mäkelä during winter 1997–1998 and self-released in spring 1998.
Originally released as CD-R's in 1998.
Re-released as pro-tape in 2020.
Tracklist
| | | |
| --- | --- | --- |
| | Title in Finnish | Title in English |
| 01. | Kulkue varjojen | Cavalcade Of Shadows |
| 02. | Vaellus porteille Tuonelan | Wandering To The Gates Of Underworld |
| 03. | Läpi lumimyrskyn | Through The Frost Storm |
| 04. | Yömustaa | Night Darkness |
| 05. | Jään kirous | The Curse Of Ice |
| 06. | Sade mustan lumen | Rain Of Black Snow |
| 07. | Hänen jäätävä katseensa | Her Freezing Gaze |
Download digital album from Bandcamp
Listen to the album on Spotify