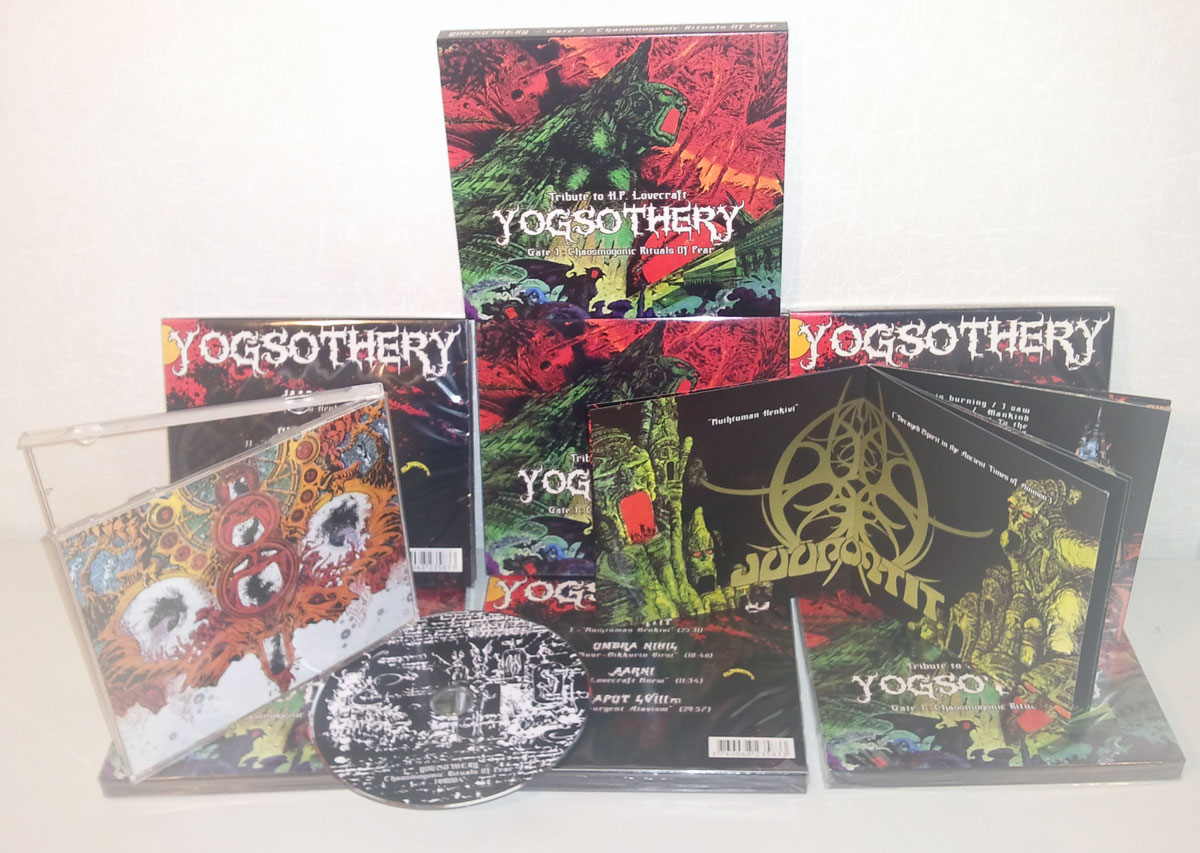 08 Dec

Yogsothery now available

We have received our copies of the Yogsothery compilation album. Order yours from us for the meager sacrifice of 10 EUR (includes planetwide postage). Take contact to us via email to tuomas@jaaportit.net (that's also our PayPal address). Visit our Web Shop page for more details about ordering.

The CD jewel-case comes in a cardboard slipcase and it features 20-page full colour booklet with liner notes and lyrics. Album features over 77 minutes of music and cosmic sounds of horror.
"The CD consists of only four tracks, but the artists hold nothing back, crafting more than 77 minutes of mind-numbing and nerve-stimulating music ever set to a compact disc. Each band reached deep into their notion of the essence of Lovecraft and his literary creations, and the end result is astonishing for fans into drone, ambiance, and understated but moving metal."
– SANTA FE METAL MUSIC EXAMINER / Review by Octavio Ramos

"By far, the strongest track is the nearly 26 minute opener entitled "Kuihtuman Henkivi" by horror electronica duo Jääportit. A haunting scream of harmonics and electronic tones sort of reminiscent of "Lux Aeterna" from the 2001: A Space Odyssey soundtrack, this nightmarish abyss provides the perfect accompaniment to Great Cthulhu's emergence from R'lyeh. If any track comes close, on this album, at least, to personifying the cosmic horror of the Cthulhu Mythos, this is it, and really makes the album worth purchasing for this track alone."
– METAL FLOWS IN MY VEINS / Review by Dschalek

"In the beginning you're still accompanied by singing birds even though me music keeps pulling and pulling you in, like a black hole pulls on light. As the music gets harsher, the birds fly away, leaving you all alone and you're completely submerged in the music."
– DRROOM / Review by 100SL
Listen to Jääportit – Kuihtuman Henkivi