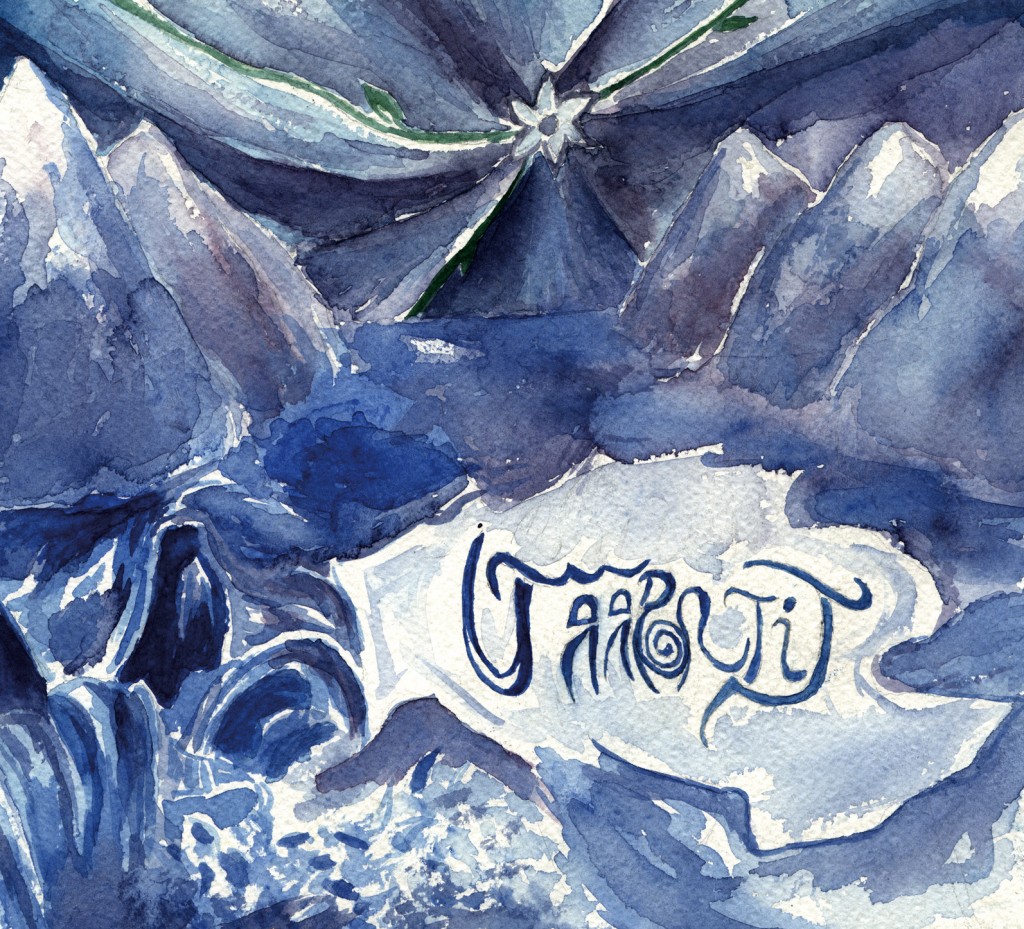 Reviews written in English
JÄÄPORTIT – Uumenissa
Firebox, 2004
It takes little more to attract my interest in a band than the words "Finnish" and "experimental", this is how utterly simple-minded I am, my friends! The land of Finland has, over the years, been an almost unending source of inspirational, original music for yours truly. To such an extent have the musicians from this part of the world influenced my tastes that I have already begun to associate their country, Finland, with pleasure itself. How far away from the truth I probably am I can only guess at! But in the meantime, living across the ocean in the most insipid and sickeningly conformist Western country (by dint of my living _here_ and not somewhere else, I am sure), I can at least imagine that I am there, hand in hand with a penguin named Pekka, gazing through the mental telescope at a sublime landscape of a band like Jääportit. This is a project that I have just stumbled upon recently through my exploration of the Firebox label, which has recently divided itself into two parts, Firebox and Firedoom, the latter being the quality and the former reserved for inferior releases. But Jääportit is not a doom band by any stretch of the definition and neither is it a metal band.
Instead Jääportit's music can best be described as ambient drift, the feeling of gliding slowly and gracefully across a floe in the middle of the arctic ocean, in slow-motion dance with the most beautiful polar bear. I really love the sound images that this album conveys, in particular the first half of the album. There is a chilliness to this music that goes beyond the blue and white color artwork… but it is not a rude sort of cold as much as it is a pleasant, refreshing breeze. I stand here in the middle of a gorgeous mountain realm in mid-winter, the snow is falling serenely as the hues of the sky begin to change. It is dusk. A gentle breeze splashes like crystal water against my thirsty face… I'm slowly drifting away into sleep, gravitating into the state where reality and fantasy are no longer clearly defined. Really, I do not have the faintest idea of how Mäkelä does it. How does he do it? Does he himself know? A synthesizer is his main instrument clearly, but the obscure feelings that he draws from it… incomprehensible. How does one translate one's thoughts, one's ideas, into sound like this, if not through a chiefly improvisational, heuristic process?
Whatever the answer might be to the puzzle, Uumenissa has captured my imagination. The most accessible material is concentrated in the first half, while the second half goes for a more ambient, amorphous approach. There is less structure, more flexibility as the work progresses. The recording has obviously been edited digitally, and would have been better left to analog, but the digital sound is not really a detriment to one's enjoyment of the pieces. There is a fascinating convergence in this record between an organic sound and an electronic, almost futuristic, one. It is not surprising then that comparisons have been made between Jääportit and the extraordinary sound-artist, Aphex Twin. I think Uumenissa does share some parallel resemblance to Aphex Twin's ambient works, the clear, lapidary approach, although, to my ears, it is all purely the work of chance. In short, this is a unique creation that will bring many new and strange images to the listener's mind.
8 of 10
-Yury Arkadin / The Convivial Hermit #2
---
Jääportit – Uumenissa
With his second full-length album, Northern Finland's Tuomas M. Mäkelä (a one man band releasing under the name Jääportit) has woven a sensual ambient paradise. Uumenissa is music to get deliciously lost to, a musical Eden that combines the stark nature of the North with the richness of living. The gentle and flowing texture-heavy soundscapes found on this ten track instrumental outing drift from one dreamlike state to another, each similar but different, each strangely deep and captivating. The compositions are decidedly mellow but also uplifting, and employ synths, sequencers, organs and the mellotron to fashion their sweeping magical landscapes. Five years in the making, Uumenissa practically seduces one into repeat listenings with what seem like hundreds of subtle auditory details interwoven into the tracks. Each time one lies down and relaxes with it (yes, this is an album to sprawl out with, close your eyes to and absorb), something new is heard, discovered or imagined beneath or between the deceptively beautiful layers of drones and fragile melodies of the arrangement. Almost new age, almost space age, an album this organic is positively next age. Simply gorgeous.
-Monica S. Kuebler / Exclaim! Canada's Music Authority, February 04, 2005
---
JÄÄPORTIT – Uumenissa
I'm here again to reveal a wonderful work in the world of… let's call it 'different' and 'antimainstream' music. This time, it's the turn to the Finnish Jääportit (translated as icegates in English) of Tuomas M. Mäkelä. The album contains 10 tracks of pure dreamy, electronic, synthesizer ambient music. Although there isn't anything spoken or sung, Uumenissa is far from being boring to listen to. Each track is very well structured and varied, and the electronic sounds immediately evoke a wonderful icy, cold feeling. While closing your eyes, you'll be dreaming away to some place far away, in a vast and snowy landscape or a frozen cave. Only few bands can call up such images by means of their music, and this is what makes Jääportit a very special project.
The music itself reminds me of bands like Tangerine Dream, Sigur Ros, Mum or Vangelis. One thing is for sure: this isn't music to dance or to headbang on or something like that. If you get annoyed by music without song and music that isn't 'fast' enough, you'd probably be disappointed by this album. If you're looking for something different, however, tranquil and dreamy music which evokes images out of nature or your imagination, Jääportit is just perfect. When you put the cd in your cd player, you escape to another world, somewhere deep in your subliminal self or inner space, where dreams and reality seem to melt with each other.
A pleasant detail: as a result of the 'The Lord of The Rings' fuss of the last couple of months, a compilation album having Middle Earth as subject has been released. 'The Sonic Visions of Middle-Earth' contains 6 experimental tracks including Jääportit's 15 minute long 'Sydänyön samooja syvällä unten mailla ja metsien soilla' ('Midnight wanderer in deep realm of sleep and swamps of forests').
-Maxime Nys, Vlekho Times
---
JÄÄPORTIT – Uumenissa
(Firebox Records, 2004)
The folks at Firebox Records are really managing to dig up some obscure bands these days. JÄÄPORTIT are certainly not the normal kind of band to be found reviewed here either. My experience with the genre of Atmospheric Electronic Ambient music is fairly non-existent so despite my non-expertise I decided to take on the task of reviewing this one man project from Finland. JÄÄPORTIT was conceived in 1997 and presents a second full length that has been in the creative process since 1999. That's a long time to compose songs but an album like this needs that kind of tender nurturing in order to fully blossom. It clocks in at over 60 minutes, reminding me of TANGERINE DREAM, who my father used to play often when I was a little girl. Soothing synthesizers and nature sounds create soundscapes of pure relaxation and meditation music that provides a nice break from my normally racing and thrashing mind. If you have a lot of things to reflect about in life then I suggest using this album to get yourself in the right mindset as it has the kind of atmosphere and approach to unlock doors in the passages of the mind. Don't believe me ? Give it a listen for yourself.
-Cheryl / The Metal Gospel
---
JAAPORTIT – Uumenissa
JAAPORTIT is a one-man project by Tuomas and is coming from the country of melancholy and short day, Finland. As you can see from the line up information, there are no guitars or other instruments relative to the subject of our webzine but for an unknown reason, with "Uumenisa" I've passed some very pleasant moments of relaxation. You see, with this second album (after a cassette debut album!), JAAPORTIT is a project that offers ambient and electronic music of high quality and tracks that bring you to state of nirvana. I can't find a track better than something else because "Uumenisa" is an album made to be heard in its entirety. If you are into a trip of not hearing heavy riffs and quick rhythms all the time this is an album you must taste at least. JAAPORTIT is a very different offer from Firebox Records.
6,5/10
-George "After Dark" Petsanis / Metaleagle.com
---
JÄÄPORTIT – Uumenissa
Firebox has turned into one of my fave labels so I was quite excited when I got this promo from this, to me, unknown act. To be honest I was a bit disappointed with the music on Uumenissa, but that is solely to blame on the fact that I just don't like this kind of new age synth music. Jääportit is a one man act from Finland and Tuomas M. Mäkelä created this 10 track album with no vocals. Like said it has a kind of new age feeling over it, but you could also call this "soundtrack music". It's all very calm and soothing and I personally had a hard time not dozing away. I guess in the right atmosphere this can be very cool music but I'm afraid most metalheads just aren't part of the audience this record is meant for.
-Pim / Quintessence: Extreme Music Zine
---
Jääportit – Uumenissa
Sometimes we want to enter to a deeper state of mind, peacefulness, inner connection and other feelings that makes us wonder between the seas of infinity and oceans of tranquility, sometimes we want to disconnect from the material world, sometimes we want to wander through ivory plains and uncharted territories, sometimes we just want to be one with the world..
My first paragraph explains very well the thoughts that went through my mind when I was listening to JÄÄPORTIT "Uumenissa" the brainchild of Finnish musician Tuomas M. Mäkelä.
Sorry, first of all I want to warn you, this is definitively not Metal, has nothing to do with it, the only connection I could make is that this was released by Firebox Records, a Metal label, as a matter of fact, JÄÄPORTIT's music could be best described as Ambient electro-synth atmospheric music, or something like that, to be more understandable, think of any New Age artist, Vangelis, Kitaro, etc, well, that's the way the music goes, relaxing, soothing and dreamy.
10 songs here and each one reflects beautiful passages and landscapes, JÄÄPORTIT draws his inspiration from the mysticism of nature, things beyond the human consciousness, dreams, emotions, ancient mythologies, dark side of the moon, time and space.
JÄÄPORTIT is a Finnish word that could be translated in English to "Icegates" and I think that's the spirit that this music emanate, icy plains, ice caverns, icicles, glaciers, icebergs, the music itself has this cold nature.
Anyway, this was a nice experience, I'll listen to this once in a while and I'm dying to know what's the next step in JÄÄPORTIT's music, I beg that for his next release he seeks a better cover artist, because I didn't liked this one a bit. For Metalheads who breakfast, lunch and dinner Metal, this is definitively not for you, for people with wider tastes in music, it is worth the try.
(7,5/10)
– Enrique Congrains / The Metal Observer, December 11, 2004.
---
Jääportit – Uumenissa
I don't know if many of you like the music of people like VANGELIS or BRIAN ENO. Even if you haven't heard of them you probably have heard their music in films like for example 'Blade Runner' and 'Dune' respectively. JÄÄPORTIT's music is not exactly the same, but it is clear it has taken many influences from this kind of sounds, mixing it with a personal view of the Northern landscapes, thus canning be also compared to bands like MORTIIS or BURZUM. Anyway, do not think this music is simple or boring. It is well constructed, full of interesting arrangements and it has a breathtaking cold feeling, to the point you could just close your eyes and think you are in a frozen cave, surrounded by beautiful figures built on ice. It is clear this is not the kind of stuff you listen when you go out, but it you want to relax at home, having a nap, reading a book or surfing the net this is the album you need. The only I haven't liked of this CD is that perhaps it is a bit long, lasting more than one hour, but on the other hand this can also be positive, as you will have atmospheric and dreamy music for a pretty long time. A must for all those who like Ambient music in its coldest form.
RATING: 7.5
-Borja Menendez / Xtreem Music 09/2004
---
Jääportit – Uumenissa
Firebox Records (Firecd021)
Jääportit (Icegates in English) is a one-man project from Oulu in the Northern Finland. Tuomas M. Mäkelä has composed, recorded, mixed and produced this, his third release, by himself. Uumenissa includes one hour's worth of dreamlike, atmospheric electronic ambient music played with synthesizers, samplers, sequencers, piano, organ, mellotron and other strange electronic devices. The album was recorded between 1999 and 2004, and the sound quality is excellent. Tuomas gives Brian Eno, Tangerine Dream, Aphex Twin, Vangelis and Steve Roach as his influences. This album also reminds me of Klaus Schultze, since this is very cosmic music. In Finland, Nemesis, Siniaalto and Kliniczny are bands a bit in the same vein. Uumenissa is very relaxed album, and it is very suitable for nocturnal listening, or for background music to your afternoon nap. The music has a special ability to create interesting images onto the wide screen of your mind; at least I think I can sense something about the essence of the northern nature. This is really good stuff, so if you're going to buy just one ambient album this year, it could very well be this one.
-Astro / Psychotropic Zone, Psychedelic Music Club
---
Jääportit – Uumenissa
This all instrumental album comes recommended for listening in a peaceful state, during dreamlike moments and with an understanding mind and body. So, what the hell does this review do on Rockezine you might ask? Well, I don't know. You might want to listen to this album while travelling home from a hard core metal concert to relax from the heavy music that ravaged your ears. You might want to listen to it when you're having a hard time falling asleep. But overall I don't think that a lot of you are interested in a release that only features synthesizers, sequencers and other electronic devices.
For the people that are into depth-atmospheric music this album is probably best described as creating a lonely and depressive mood; a strange thing because the sounds themselves are quite beautiful. So, Uumenissa in a way is a beautiful album, but yet so depressing that I would personally not recommend it to any of my friends. Since the album is clearly not meant for Rockezine audience, I see no point in rating it.
Rating: not rated
-Geert / Rockezine
---
Jääportit – Uumenissa (CD)
Another top-notch quality release from Finland comes to haunt our nights and caress our dark souls. Contrary to most other Firebox releases, this is not a metal album; Jääportit play ambient and -may I add- do it exceptionally well.
I must admit that I'm not a big fan of ambient music, except for the occasional masterpiece from projects like Nether, Until Death Overtakes Me and I Dream No More. However, what Jääportit deliver here must be one of the highlights of the genre. No, this project doesn't sound as dark as Nether or as depressive as UDOM. It is rather what I would call 'warm ambient', creating a unique, mystical atmosphere of contemplation and no-thingness. The predominantly synthy sounds take you away on an endless journey through unknown lands, such that only seem to exist in the minds of the few exceptional individuals that inhabit this earth.
I find it absolutely amazing that such abstract, simple soundscapes can be so addictive for a listener of predominantly heavy, dark music. But Jääportit show that they know their art very well, creating a mysterious, captivating ambience unlike some atmospheric bands whose music seems to drift pointlessly on and on. The whole work stays exceptionally focused on the creation of a particular mood and believe me, it's not easy to make such interesting music in a minimalist, abstract and instrumental context such as this.
A warm recommendation for fans of ambient music as well as for all those who are seeking for the ideal release to relax to and contemplate with.
Score: 4.5/5
-Kostas Panagiotou / Foreshadow Magazine, September 20th 2004
---
Jääportit – Uumenissa
Have you ever heard about the greatest simultaneous deed of propagation on earth? It happens once a year, deep in the waters of the Great Coral-Reef near Australia. In one night all corals open themselves and stow a tremendous amount of propagation cells into the transparent water. And 'Uumenissa' of Jääportit has more resemblances with that than you expect.
For Tuomas M. Mäkelä, the creator of one hour of dreamy electronic ambient sound-scapes on several synthesizers may be inspired by the Finnish nature – that is where he comes from – this music would suit perfectly in a documentary of nature. It has something very large wide open and tranquillized. He is inspired by mysteries of nature, the wonder of life itself, difficulties and forgotten dreams, but also by artists as Brian Eno, Tangerine Dream and Vangelis. We can best compare this spacious journey on this album with these two last ones.
The songs have matured when time passed by and they fit together as a puzzle. These are expurgatorial rhythms in the deep darkness of an expanding cosmos, but also born out of the glances of an aquarium. A bit more small-scale than the Great Coral-Reef but nevertheless a world of elegance. Some of the people will find it too monotonous to listen to for an hour, but chill out freaks who are into Tangerine Dream have found a new acquisition. The score is applies to them.
Rating 79/100
-Vera / Lords of Metal
---
JAAPORTIT – Uumenissa digipack CD
In time when I was filled with so much anger, losing the peace in mind somewhere along the way, this CD caught me and brought me down to earth. Already the fact that this CD was coming from Firebox (Finnish Doom label) with the description "Atmospheric electronic ambient/ dream music" attracted my attention a lot. While giving it the first listen I was captured by the first tones. I could not do anything else than stop doing anything, sinking down and letting my mind flow with the soundscapes running out of my speakers.
Hailing from Northern Finland JÄÄPORTIT is the solo project of Tuomas T. Mäkelä, a solitary student of the occult art of music, the info says. Uumenissa is his second album release after the debut Kauan Koskematon in 1999 and a CD-R EP called Halki Lumisen Metsän in 1998.
On Uumenissa you will find many different sounds interwoven, reminding me of artists like Jean Michel Jarre, Tangerine Dreams and Patrick O'Hearn. All wrapped into a cold, very dark and mystical atmosphere, making me feel that the best place on earth is now the North Pole, sitting down there, deeply hooded and watching the wafting Northern lights. Uumenissa is the perfect background music when the upcoming autumn nights are cold and you can smell its mysteries, where the shadows open the gates into astral worlds. It even opens the dark side to your soul, giving you the peace you might have been looking for and calming you down. Everything around becomes unimportant. Uumenissa is like helping you to find the way to yourself. You can hardly wrap your feelings into words while listening to this hauntingly beautiful and mesmerizing music. Outstanding album!
Points: 9
By: Dajana / Nocturnal Hall Magazine
---
JAAPORTIT – Uumenissa digipack CD
Firebox Records
FINNISH IMPORT. Gorgeous, dreamy electronic ambient and mystical drones, really beautiful stuff. This 10 song full length is the debut full length from this Finnish artist, after releasing a few limited edition CD-rs and cassettes. Fans of later Tangerine Dream, Troum, Lustmord (and even Boards Of Canada) will love this, as gorgeous synths soar and sublime melodies shift and drone subtly without falling into lame "New Age" territory. Quite the opposite, really…each of these songs seems to follow some sort of narrative, each having it's own particular emotional resonance, like the soft, heavenly drift of "Luomaan Lunta", and the dark, twilight beauty of "Maa Pirstaleista". I'm pretty picky when it comes to this sort of nebulous electronic ambience, as so much of it is lazily written and comes off as bland New Age background music….but this album, from it's moving melodies, processed whispers, and shifts between light and dark to it's charming watercolor-adorned digipack packaging, is a fully realized collection of seemingly cinematic soundscapes, one that I've been unable to stop listening to since we got this in stock.
–Crucial Blast
---
Jääportit – Uumenissa
Firebox Records is a label that is doing things very well promoting new bands, especially within the spectre of doom metal. Jääportit was a name I wasn't aware of, except for the fact that M. Warjomaa from weird cosmic doom project Aarni quoted it in an interview. I was really curious about it, to tell the truth. But Jääportit has nothing to do with doom metal, nor metal at all. Jääportit is a one man band delivering pure ambient music, created through layers of synthesizers. Relaxation music, call it if you have nothing else to do… Mortiis could be a reference maybe, but there are no recitatives, verses, or voices of any type, except for a fragment of distorted electronic voice that can be heard in the second track. Another difference between the Norwegian troll and this Northern Finn is that Jääportit remarks more the cosmic side of the music and, to tell it plainly, are better than Mortiis in creating cosmic ambiences. If you know Anathema's "Serenades", you will remember that ultra long piece that closed the album, consisting of a monotonous background synth. Well, some parts of this album are this way, but others are more interesting and rich, with dreamy, mystic tunes beautifully arranged ("Maa Pirstaleista", "Unisena"). You won't find either an album in the vein of Burzum with long boring tracks, this is far more seriously done.
Many people will think that "Uumenissa" is pure background noise, and boring as hell. This album belongs to that category of music that can be rated in many different ways depending on what you are doing while listening to it. The wait for sleep, hanging around the internet, writing… if you are simply hearing it, you will probably get bored, unless you are very fond of ambient music. One thing is true, it's not music to bang your head to nor anything similar! It's music to escape from this world for a while, to take you to another place. That's the purpose. If it carries it out or not, that's another question… But now you know what it's like, you are able to decide if this could be appealing to you. What does this writer think? In my opinion the album is a bit too long (seven or eight songs had been enough) and some tracks are a bit droning. But I use this album to create a fog around me when I want to empty my mind from burdens for a while. And it succeeds…
7.5/10
-Fjordi / Tartarean Desire Webzine 9.9.2004
---
Jääportit – Uumenissa
In June this year we already presented this young man, Tuomas Mäkela, in an interview to you. Our readers already know what we're talking about here because Tuomas is just publishing his second album, "Uumenissa" and with synthies and electronic ambient sounds he tries to create a soundtrack of dreams.
For "Uumenissa" he took enough time, after five years this album has been ready and perfect. You are carried away on a journey beyond this world and lingers very often on very nice and pleasing sound structures. He uses different sounds in avoidance of monotonousness and evokes different feelings. "Ilmaan Kylmään" remembers of snow covered winter landscapes in Finland and "Pisaroi Puusta Pitkälle" causes dreamy situations where you are sitting within purest lonelieness and thinking back to the past.
Looking more precise at the music, it reveals an aura of sense of nature and magic energy that is drawn through all these complex sound patterns. You'll also meet some inspirations that Tuomas took, for example inspirations from the master Vangelis or Tangerine Dream. This radiates the unique and melancholic complaining song "Maa Pirstaleista" who can be seen as perfect example for electronic ambient.
Sure, "Uumenissa" is not that unique because Vinterriket and Windrikje are using the same ingredients within their ambient sounds. But you must own that the Finn is working with high professionalism and creativity. "Uumenissa" is the perfect album for solitary moments alone (or with friends) during bleak autumn days. Who wants to find our more about Jääportit should read our interview with Tuomas.
9/10
-Lake / The Shadowshire Webzine 8. October 2004
---
Jaaportit – Uumenissa
What the hell happened to Firebox records? I mean, when you get a Firebox CD you usually expect a death/doom release or atmospheric death metal or something relevant, but certainly something in the field of extreme metal. What you certainly don't expect is electronic music full of synthesizers, sequencers, and other various electronics that I can't recognize. Who knows, maybe Tuomas M. Mäkelä, the only member of JAAPORT, is a relative of someone in Firebox, otherwise I can't imagine the reason for which they signed someone who quotes VANGELIS and APHEX TWIN as some of his main influences. My guess is that Tuomas spent too much time in isolation, staring at the falling snowflakes and the white landscape of Northern Finland that it finally affected his mental condition. I can't think of any other reasonable explanation about taking him 5 years of labour to complete this work. The press release describes it as "Atmospheric electronic ambient dream music", but to me it reminded of planetarium music, soundtracks for low budget documentaries about our solar system and the neighboring galaxies, or background music for yoga classes and other relevant meditation nonsense. This has nothing to do with rock whatsoever, let alone with heavy metal. Plus, it's crap! Recommended only for those that suffer from insomnia problems – this CD may actually help you (at least Firebox got the "dream" part right in their description).
Rating: As Low As It Gets
-Themis Pamfilos / Metal Invader
---
Jaaportit – Uumenissa
A solo project from Finland. To be honest, «Uumenissa» was not at first glance what I was expecting from Firebox Records. The music is almost exclusively keyboard driven consisting of long, peaceful and relaxing atmospheric synth lines. This is for my opinion quite similar in both structure and style to the last Vinterriket «Landschaftsmalerische Klangwelten Synthetischer Tonkunst 1996-2002» that I reviewed some weeks ago. It's quite obvious that we have to deal here with a talented musician and gifted songwriter as «Uumenissa» has a lot more to offer than almost all the depressive one-man projects heard those days. I found it very good to relax but you must be prepared before trying to enter Tuomas M. Mäkelä quiet musical world. It needs to be listened to as a whole to be appreciated fully. High quality music but not for all tastes.
-Patricia / Pull The Chain
---
Uumenissa – arvostelut suomeksi (in Finnish)
Jääportit – Uumenissa
Jääportit luisteluttaa päiväauringon kitkeryydet levollisesti etenevän synteettisen yötapetin alle. Lauluttoman härmäluonnon tummat ambient-kaiut venyttelevät 80-lukulaiset perustaajuudet otsalohkossaan ja kutsuvat liittymään sarastuksen sumupataljoonaan. Sinisten mentaaliaaltojen yksinkertaisen raukeuttavaa voimaa ei voi puhua pois, vaan kymmenen kappaleen veneenvedossa rauha lukkiutuu uikuttamaan luihin ja ytimiin kuin kuola pakenevan kaulasuonille. Kun ilta ei vie eikä aamu tuo, Jääporttien puhdistava ja turhuuksista perattu leijunta tarjoaa momentaarisen siirtymän maanantaitodellisuuden tuolle puolen.
7 / 10 pistettä
-Mikko Kuronen / Inferno Magazine, 29.03.2005
---
Jääportit – Uumenissa
Itseoppinut muusikko Tuomas M. Mäkelä on saavuttanut Jääportit ambientprojektillaan jo seitsemän vuoden kypsän iän. Uumenissa on miehen toinen pitkäsoitto, ja levy tarjoaa tunnin mittaisen tripin unenomaiselle Pohjanmaalle.
Uumenissa on puhtaan suomalaista ambientia pienillä ambient house mausteilla. Silkasta hurinasta ei ole kysymys, vaan levy tarjoaa ambientin puitteissa varsin ilmeikästä musiikkia. Uneliaiden taustojen päälle on maalattu sävyjä milloin sampleilla, milloin kauniilla viulumelodioilla. Mitään räikeää ei levyltä hypi silmille, vaan levy pysyy eheänä ambient-kokemuksena. Mäkelä on kasannut levyä viisi vuotta, ja tämä kuuluu levyllä eräänlaisena hartautena. Uumenissa ei ole varsinaisesti hyväntuulinen, mutta dark ambientin suuntaan ei luojan kiitos olla kallellaan. Pikemminkin levyn alakuloisuus on hieman syksyistä, tai talvisen yön kaltaista jäätyneisyyttä, jossa kaikki liike on miltei pysähtynyt.
Levy on ambientille tyypilliseen tapaan selkeä kokonaisuus, ja vaikka levy on jaettu kymmeneen eri kappaleeseen, ei mitään niistä voi nostaa tai laskea eri tasoille kuin muita. Jos levyyn haluaa tutustua, voin vakuuttaa että levykaupan rihkamakuulokkeilla kuunneltu ote ei kerro tästä levystä yhtään mitään. Tämä levy vaatii aikaa koko kestonsa verran, saatekirjeen neuvomalla tavalla "kaikessa rauhassa, unenomaisina hetkinä, ymmärtäväisellä mielellä ja keholla". Musiikki ei ole missään nimessä new agea tai vastaavaa, mutta jotain vastaavaa helppoutta Tuomaan visioista löytyy, ja musiikki tuntuu helpommin lähestyttävältä kuin ambient-musiikki yleensä. Jos kiinnostus ambientiin löytyy, mutta suuret nimet ja klassikot tuntuvat turhan etäisiltä, voi tässä olla hyvä portti unimusiikin pariin. Mitään uutta tai erikoista ei levyllä ole, ja ideat muutenkin entuudestaan tuttuja, mutta hartaudella ja huolellisuudella levy on tehty.
Uumenissa on mieltä rauhoittava trippi, jonka keskellä pohjolan ankeus muuttuu kauneudeksi, ja melankolia rauhoittavaksi rentoudeksi. Tajuntaa ei Jääportit räjäytä tai laajenna, mutta sellaisenaan Uumenissa tarjoaa mukavan rauhallisen pakomatkan todellisuudesta. Tunnin matkan jälkeen osa omista ongelmista tuntuu asettuneen omille paikoilleen, ja elämä on helpottunut asteen verran. Tämä saavutus ei ole aivan vähäinen. Uumenissa tulee varmasti olemaan omassa kokoelmassani yksi soitetuimmista ambient-levyistä, enkä epäröi suositella tätä kenelle tahansa avoimella mielellä varustetulle ihmiselle.
5/5 pistettä
-Atte Jaakkola / Noise.fi, 30.12.2004
---
Jääportit – Uumenissa
Tunnelmallinen koskettimiin ja koneisiin taipuvainen musiikki on harvinaisen vaikeaa toteutettavaa niin, että siihen kohdistuva kiinnostus kattaa tasaisen vahvasti koko albumin keston, mutta samalla tällainen ambientiksi kutsuttu musiikin elektronisen oloinen laji on viehättänyt laajasti myös monia raskaasta musiikista pitäviä. Tuomas M. Mäkelän sävellyksiin perustuva Jääportit julkaisi albuminsa Uumenissa hieman hullunkurisesti aiemmin tänä vuonna ja hieman vääristävää asiassa oli se, että juurikin nyt käsillä oleva ajankohta olisi ollut tälle levylle paljon soveliaampi ja mielekkäämpi. Lähestymme parhaillaan keskitalven lohduttomuutta ja Jääportit on jo nimestään lähtien juuri tämän vuodenajan musiikkia, sillä tämä erittäin kauniisiin vesivärein työstettyihin kansiin pakattu albumi pitää sisällään juurikin niin talvisen oloisia maalailuja, kuin kansitaide ja nimike antavat ymmärtää.
Parhaimmillaan Jääportit onnistuukin tehtävässään mainiosti, eli luomaan nimensä ja kantensa mukaisia äänimaisemia elektronisesti maalaillen, jolloin mieleen tulevat paitsi Vangeliksen kaltaiset muusikot, niin myös lumisen valkeat ja tumman sinertävät maisemat. Albumi toimiikin tämän takia parhaiten joko puhtaasti taustamusiikkina tai sen kummemmin ajattelematta luurit korvilla kuunneltuna, mutta ihan koko pituuttaan se ei kylläkään lunasta, jos ajatellaan todellista keskittymistä ja tehokuuntelua. Albumilta erottuvat eniten erilaisina kappaleina Tulien tuli ja Tajuni uumenten taa, mutta oikeastaan koko Uumenissa on yhtä pitkää tasaista virtaavaa kappaletta, jonka tarttumapinta paljastaa lähes kaikki puolensa jo ensimmäisen kappaleen aikana, jolloin toivottu yllätyksellisyys jää hieman uupumaan. Tämä ei paljastu aluksi heikkoudeksi, mutta pidemmän päälle kuulija saattaa huomata tasaisuuden aiheuttavan myös kyllästymistä, joka ei toki syö tunnelma-arvoa, mutta vie muita vastaavaa tekeviä askeleen edemmäs.
Nämä tekijät eivät kuitenkaan tee albumin Uumenissa sisältävää maalailua huonoksi, sillä äänimaisemana itsessään teos on muutamia hetkiä lukuun ottamatta mukavan dynaamista kuultavaa, johtuen lähinnä sopivan kylmistä ja huurteisista mielikuvista, joita komeat vallit mieleen tuovat. Tietenkin mukana on myös muutamia hieman ikävämpiä ratkaisuja, kuten kappaleessa Luomaan lunta käytetyt puheet, jotka eivät oikeastaan sovellu albumin tyyliin lainkaan. Uumenissa on todellakin tasaista virtausta, kaivaten hieman rakenteellisia kehittelyjä ja juuri niitä kuuluisia kliimakseja, mutta kyllä tämä tällaisenaan toimii oivasti ja tietyllä mielialalla saa aikaan jopa mielenkiintoisia tunteiden vaihteluita. Tästä sietää kiittää myös albumille luotua mainiota äänimaailmaa, joka sisältää haikeaa kuohuntaa ja tietenkin perinteistä ambientille ominaista jyrisevyyttä, joskaan ei ihan lajinsa dramaattisimmassa mallissa. Kaiken kaikkiaan tekninen puoli on huolitellusti, kauniisti ja tukevasti toteutettu, mikä vaikuttaa ratkaisevasti.
Uumenissa on kokonaisuudeltaan tunnelmallinen, kaunis ja parhaimmillaan vaikuttava teos, muttei kuitenkaan virheetön tai ihan lajinsa parhaimmiston edustaja. Levy kaipaisi ennen kaikkea enemmän kontrastia, sillä vaikka levy toimii tällaisenaankin mainiona tunnelmien rakentajana kauniine maisemineen, alkaa se pian kaivata hieman vaihtelevampia ratkaisuja ja rakenteellisia muunteluita tyylissään. Tietenkään kaikki eivät halua tai kaipaa tällaisia tyylittelyjä, joiden tapauksessa onkin helppoa sanoa, että talvisia kylmiä äänimaisemia kaipaaville Jääportit saattaa olla tervetullutta kuunneltavaa. Itselleni Uumenissa avautuu parhaiten öiseen aikaan pimeässä kuunneltuna ja useimmiten juuri silloin, kun ajatukset ovat täysin vapaina kulkemaan hieman kauemmaksi fyysisestä ruumiistani. Silti toivoisin projektin tarun jatkuvan jopa vielä uskaliaammissa ja kokeilevammissa merkeissä.
+ Ambientin vaativassa maailmassa tyydyttävän perinteinen albumi
+ Parhaimmillaan kaunis, tunnelmallinen, monikerroksinen ja kylmä
+ Äänimaailma luotu juuri musiikin tarpeiden mukaiseksi kaikin puolin
– Hieman yllätyksetön ja tasainen avauduttuaan lopullisesti
– Kaipaisi peruslinjaansa hieman uskaliaampia, vaihtelevampia ja kokeilevampia ratkaisuja, sekä tasaisen virran eliminoivia kliimaksien kehittelyjä
3,5 / 5 pistettä
-Aki Nuopponen / Sonos Metallicos, 6.12.2004
---
Jääportit – Uumenissa
Jääportit on yhden miehen projekti Oulusta. Tuomas M. Mäkelä on itse säveltänyt, soittanut, nauhoittanut, miksannut ja tuottanut tämän kolmannen julkaisunsa. Uumenissa sisältää tunnin verran unenomaista, tunnelmallista elektronista ambient -musiikkia, joka on soitettu syntetisaattoreilla, samplereillä, sekvenssereillä, pianolla, uruilla, mellotronilla ja muilla oudoilla elektronisilla vempaimilla. Levy on nauhoitettu 1999-2004, ja siinä on erittäin hyvät soundit. Tuomas ilmoittaa esikuvikseen mm. Brian Enon, Tangerine Dreamin, Aphex Twinin, Vangeliksen ja Steve Roachin. Myös Klaus Schultze tulee levystä mieleen, koska tämä on hyvin kosmista musiikkia. Suomalaisia samantyyppisiä bändejä ovat esim. Nemesis, Siniaalto ja Kliniczny. Uumenissa on hyvin rauhallinen levy, ja sopiikin hyvin esim. yöllä kuunneltavaksi, tai vaikka päiväunien taustamusiikiksi. Musiikilla on kyky luoda mielenkiintoisia kuvia mielen laajakankaalle, ainakin olen aistivinani jotain pohjoisen luonnon olemuksesta. Tämä on todella hyvää tavaraa, joten jos ostat vain yhden ambientlevyn tänä vuonna, se voisi oikein hyvin olla juuri tämä.
4/5 pistettä
-Astro, Palasokeri.com 27.10.2004
---
Jääportit – Uumenissa
Kämppä pimeäksi, luurit korville, sohvalle pitkälleen ja Jääportit soimaan.. Yllättävän rauhoittava kokemus näin pitkän linjan grindedustajan korviin. Olen toki tiedostanut Jääporttien olemassaolon jo pidemmän aikaa, mutta näin tarkemmin tuotantoon perehtyen voin todeta, että kyllähän tämä mieltä hyväilevää musisointia on.
Levy on kosketin/konepohjainen ambient kokonaisuus, joka ensimmäisen kappaleen jälkeen ei välttämättä mitään yllätyksiä enää tarjoa. Eikä idea siinä olekaan, vaan levy on mielestäni tietyllä tapaa mielentila.. tutkimusmatka jonnekin alitajunnan synkkiin syövereihin.
Minkäänlaista rytmikoneistoa ei ole käytetty – lukuunottamatta viimeisen raidan keveitä rytmityksiä – eikä sitä tällaiseen toteutukseen kaipaakaan. Levy on täynnä pitkiä "synakuvioita" joihin on sisällytetty joitakin spiikkejä (itseasiassa yksi). Oikeastaan tämä puhe-osuus erottuu aika ärsyttävästi korvaan, se ei vaan ole tarpeeksi "pehmeä" sopiakseen teemaan.
"Uumenissa" levyltä on turha lähteä etsimään kohokohtia tai mitään erityistä nimikko- raitaa, koska kyseessä on nimenomaan kokonaisuus, täysin vastaavaa tapausta en voi maita aiemmin kohdanneeni, Jääporttien musiikissa yhdistyy klassisuus ja moderni koneistoon perustuva äänimaailma. Voisin hämärästi yhdistää Jääportit Jean Michel Jarren tai Vangeliksen tuotantoon, artistit ovat suhteellisen lähellä samaa linjaa. Toisaalta taas hyvin kaukana toisistaan.
Jääportit on vuonna 1997 perustettu yhden miehen projekti. Musiikin taustalla vaikuttava Tuomas M. Mäkelä on aiemmin julkaissut Jääportit nimellä yhden CD-r EP:n ja kasetin (limited 500).
3/5 pistettä
-Heikki Sopanen / Stalkermusic.com, 18.10.2004
---
Jääportit – Uumenissa
Yhden miehen kokoonpano Jääportit viilentää nihkeää heinäkuuta miellyttävästi ambient-henkisellä musiikillaan, jonka tavoitteena on saada kuulija leijumaan irti reaalimaailmasta. Viiden vuoden aikana työstetty levy ammentaa vaikutteita luonnosta, ihmismielen syövereistä sekä alan pioneereilta, ja lopputuloksena onkin upottavan maukas äänikollaaseista koostuva mikstuura.
Tunnin mittainen Uumenissa on kymmenen kappaleen mittainen sarja minimalistisia äänimaisemia, jotka kiehtovat kaikessa yksinkertaisuudessaan. Musiikki ei vaadi välttämättä ehdotonta keskittymistä vaan se voi myös tuudittaa unen rajamaille, siinä missä syvällinen paneutuminen paljastaa kokonaan uusia ulottuvuuksia. Hauras tunnelmointi pitää kuuntelijan niukin naukin hyppysissään ja tuudittaa synkkyyden sijasta kaihomielisiin tunnetiloihin.
Vaikka levyn musiikki onkin helposti omaksuttavissa, muodostuu variaation puute hienoiseksi esteeksi erottumiselle muista saman genren akteista. Vaikka levy tarjoaakin miellyttäviä kuuntelukokemuksia kerta toisensa jälkeen, on olo joka kerran jälkeen yhtä ontto ja tyhjä.
3/5
-Antero Kiljunen / Hamara 4/04
---
Jääportit – Uumenissa
Jääportit on yhden miehen projekti, joka askaroi melko perinteisen, mutta silti kekseliään ja persoonallisen ambientin parissa. Debyyttialbumi Uumenissa kostuu kymmenestä leijuvan eteerisestä äänikollaasista, jotka yhdessä muodostavat tasapainoisen ja miellyttävällä tavalla unenomaisen, josta kohta aavistuksen ylipitkän levykokonaisuuden.
-Tapio Ahola / Rumba 16/04
---
Jääportit – Uumenissa
Pohjanmaan lakeuksilta tulee yhden miehen musiikillinen syvyyssukellus nimeltään Jääportit. Uumenissa-levy sisältää tunnin verran utuista äänimaisemointia, jossa saavutetaan suorastaan unenomainen tila.
Kymmenen itsenäistä teosta kuulostavat alkuun yhdeltä tunnin mittaiselta sadulta, mutta nyanssit erottuvat hiljakseen. Tämä elektronisesti tuotettu maisemointi voisi hyvinkin soida päässä talvella, kun makaa selällään lumihangessa ja katselee kirkasta tähtitaivasta auringonlaskun jälkeen. Luonnon rauhan kanssa yhteen kuuluva äänimaailma sopii kuunneltavaksi myös rauhallisina kesähetkinä, vaikka pohjoinen viileys onkin levyllä voimakkaasti läsnä.
Teosten jatkuvasti liikkuva muoto tekee ympyrän. Ne lähtevät jostakin ja tietyn ajan jälkeen ne loppuvat johonkin. Tämä ympyripyöreys auttaa rauhoittamaan kuulijaa ja saa kiinnostuneet syventymään tunnelmaan. Lienee helpointa lokeroida tällainen unimusiikki ambientiksi, vaikka sinne voidaan sysätä ties mitä. Tuomas M. Mäkelän luomistyöhön ovat antaneet vaikutteita niin Brian Eno ja Steve Roach kuin Vangelis ja Aphex Twin.
7/10
-JarnoK / Suezine
---
Jääportit – Uumenissa
"Saanen sanoa, että olet luonut mitä hienoimman ja vaikuttavimman levyn. Olen tällaisen jääkiteen lailla passiivisesti lävistävän, läpikotaisen, lähes visuaalisen audiopenetraation ystävä, mutta vain harvan olen voinut todeta sitä toteuttavan samanlaisella eleganssilla, samalla eleettömällä tyylitajulla. Ääni-informaation sulamisvesien bittivirta on kauttaaltaan sujuvaa, soljuvaa, kohinasuhteeltaan parahultainen ja yhtenäinen jokaisella hetkellä – pysäyttävä, liikuttava, vangitseva, koskettava, kylmäävä vuoron perään ja yhtä aikaa, kaiken aikaa. Jatkahan samalla tiellä; lähetän sanan kiertämään lähipiiriini silläkin uhalla, että valitettavan monen kohdalla se varmasti kaikuu kivikuuroille puukorville."
-hra M. Mikael Tutti
---
Jääportit – Uumenissa
Jääportit on paitsi yksi tuoreimmista Fireboxin kautta ensilevynsä julkaisseista projekteista, myös yhtye, jonka ensimmäistä virallista tuotosta monet ambient-musiikin ystävät ovat ehtineet odottaa jo yli puoli vuosikymmentä. Edellisellä, kasettina julkaistulla Kauan koskematon -albumillaan allekirjoittaneen vakuuttanut bändi osoittaa uunituoreella Uumenissa -levyllään jälleen kerran sen, kuinka vaikea tyylipuhdasta ambienssia on arvostella.
Levy-yhtiön saate kuvaa bändiä lähes filosofisin sanakääntein, mikä osoittaa tyylitajun ulottuvan harkituista nuoteista ja ääniefekteistä aina levyn markkinointiin saakka. "Kun lähtö ei mistään päättyy ei mihinkään" lienee se kaikkein osuvin kuvaus tunnin mittaiselle pitkäsoitolle. Albumin stagnanttinen olemus on harhaanjohtava, sillä ensihetkistä lähtien musiikki harhailee mielivaltaisesti valitsemillaan poluilla jossain hyvin lähellä ja samalla ulottumattomissa. Musiikillisia vaikutteita on helpohko löytää myös saatekirjeen mainitsemien Tangerine Dreamin, Brian Enon ja Vangelisin suunnalta, mutta rehellisyyden nimissä täytyy todeta, että nämä nimet voisi yhdistää 90 prosenttiin ambient-bändeistä. Kriittisesti ajatellen Jääportit on täsmälleen yhtä hyvä ja huono kuin kaikki muutkin tämän genren yhtyeet. Turhan uskaliasta heittäytymistä ei kannata odottaa, vaikka Aphex Twiniltä tuoksahtavat vaikutteet parissa kappaleessa antavatkin lupauksia pienoisista irtiotoista. Tyttökaverikin kannattaa lahjoa ennemmin vaikka Enyan tai jopa Massive Attackin uusimmilla levyillä.
Tuomas M. Mäkelän visio projektistaan saattaa olla turhankin selkeä, joten pieni tajunnanlaajennus tekisi kenties hyvää silläkin suunnalla. Ideatasolla käydään kiitettävällä tasolla, mutta monesti levyn kuuntelun jäljiltä itselleni jää turhautunut olo. Anonyymeiksi runollisesti nimetyt kappaleet tuppaavat myös jäämään, enkä voi välttää ajatusta siitä, kuinka perusteltua kappaleiden nimeämättömyys olisi kerrankin ollut. Lapsiaan harva kuitenkaan jättää nimettömiksi, mutta kuuntelijan näkökulmasta katsottuna levy on kauttaaltaan yhtä huuruportaalia. Tunne on samanlainen kuin edessä avautuvasta maisemasta yrittäisi saada konkreettista otetta sitä kuitenkaan saavuttamatta.
8+
-Antti Korpinen / Imperiumi.net 02.08.2004
---
Jääportit – Uumenissa
Pohjanmaalainen yhden miehen projekti Jääportit on, kuten levyn saatteessakin osuvasti todetaan, omintakeista syvyystunnelmointia seesteisissä, kaukaisissa äänimaisemissa. Tuomas M. Mäkelän vuonna 1997 käynnistämä projekti on ennen tätä pitkäsoittoa julkaissut yhden miniCD:n ja yhden kasetin. Nämä julkaisut tosin tapahtuivat jo viime vuosituhannen puolella.
Uumenissa levyn lähes katkeamaton musiikillinen matka kestää joitain sekunteja päälle tunnin, ja se on jaettu kymmeneen eri osioon, joita voinee kutsua vaikka kappaleiksi. Tunnelmat ovat äärimmäisen rauhallisia kun koneilla, uruilla ja mellotronilla luodut äänimaisemat eivät juuri nopeita liikahduksia tee. Enemmänkin luotetaan hitaaseen, loppuun asti harkittuun etenemiseen, mikä tiukalla puristisuudellaan nostaa hetkittäin mieleen kuvia japanilaisen kivipuutarhan tyyppisestä rytmisestä, aaltoilevasta rauhallisuudesta. Minkäänlaisia vokaaleja ei ole tarjolla, vaan mielikuvitus saa vastata lyriikoiden osuuksista.
Kiivaimmillaan musiikki tuo mieleen Vangeliksen, mutta hänetkin tosin hyvin etäisesti. Huolimatta lähes uneliaan hitaasta virtauksestaan osaavat nämä verkkaiset äänimaisemat nostaa yhä uusia kuvia esiin ja kaikesta hauraudestaan huolimatta teemat pysyvät kuin pysyvätkin kasassa. Suositeltavaa musiikkia heille joilla ei ole kiire minnekään (ainakaan tätä kuunnellessa) ja jotka osaavat arvostaa esimerkiksi Mike Oldfieldin alkupään tuotannon teoslevyjä.
Kaunista tämä on siis kaiken kaikkiaan, mutta omaan makuuni vähän turhan verkkaista. Olisin kaivannut mukaan hieman lisää sähköisyyttä ja variaatioita, joita esimerkiksi Conscientian demolta löytyi huomattavasti enemmän.
3/5
-Mika Roth / Desibeli.net 04.08.2004
---
Uumenissa reviews written In German
JÄÄPORTIT – Uumenissa
Welche Worte kann man über ein Ambient Album verlieren? Welche Worte können Musik, die eigentlich dafür gedacht ist, zu entspannen, sich fallen zu lassen, den Alltag (inklusive einer hektisch klackernden Tastatur) zu vergessen und Kraft zu schöpfen, beschreiben?
Da sind Informationen wie, dass JÄÄPORTIT eine Ein-Mann Band aus dem Norden von Finnland sind und Tuomas M. Mäkelä die okkulte Kunst der Musik in seiner Einsamkeit studiert hat um die Elemente mit dem menschlichen Geist in Einklang zu bringen, einfach nur Nebensache, obwohl in dieser Beschreibung schon ein Teil des Problems von "Uumenissa" deutlich wird. Die Elemente und der menschliche Geist, das verlangt doch eine Umsetzung in natürlichen Klängen. Genau dieser Weg wird von Tuomas M. Mäkelä aber nicht beschritten. Stattdessen versuchen Keyboardklänge, die oft wenig natürlich klingen, das Thema zu erfassen. Das funktioniert leider nicht immer. Wenn die Musik wie in "Luomaan Lunta" alleine von Klangteppichen bestimmt wird, ist dies oft zu wenig. Wenn nur ein einzelnes Element die Musik bestimmt, hört man ihr die die Unnatürlichkeit am stärksten an. Die Klänge funktionieren besser, wenn sie ineinander greifen. In "Ilmaan Kylmään" werden die Klangteppiche von einer behutsam eingebauten Rhythmik unterstützt. In diesem Moment ist "Uumenissa" einfach nur düster und geheimnisvoll. Damit wirft das Album mehr Fragen auf als es beantwortet. War diese Wirkung beabsichtigt? Kann man bei einem Ambient Album tatsächlich fühlen, dass Thema und Musik nicht übereinstimmen? Oder setzt der Tuomas M. Mäkelä das Thema in einer Art um, die einen besonderen Empfänger-Horizont voraussetzt?
Der abschließende Track "Tajuni Uumenten Taa" weißt sogar dezente KRAFTWERK Anleihen auf, was der Musik allerdings gut tut. Der Song bewegt sich durch mehrere Themen, mal mit mehr Struktur, mal eher flächig und frei. Die Balance ist nicht über die Gesamte Länge des Albums so gut.
Die Lösung der aufgeworfenen Fragen ist einfacher als sie zu stellen. "Uumenissa" ist ein gutes Album, wenn man elektronische Ambient Klänge und diese vor allem düster mag. Aber wer von Ambient Music ruhige, mit Perkussion geschmückte Naturklänge erwartet, wird mit "Uumenissa" wahrscheinlich nicht viel Anfangen können. Denn das Rauschen des Wasserfalls sucht man vergebens und der gehört doch wohl zu den vier Elementen! Die Antwort auf Frage, ob einem "Uumenissa" eine Hilfe zum Entspannen und zum Seelenleben aufpolieren sein kann, kann nur jeder für sich selbst geben.
-Ruuud / Vampster.com webzine, 15.09.2004
---
Jääportit – Uumenissa
Verträumte Soundscapes, ambientmässige Naturklänge – Jääportit sind das musikalische Betätigungsfeld von Tuomas M. Mäkela, der mit seinen Kompositionen atmosphärische Stimmungen erschafft, die sich nicht nur durch New Age-Grössen wie Steve Roach oder Tangerine Dream beeinflusst sehen, sondern selbst in diesem musikalschen Umfeld anzusiedeln sind. So lädt "Uumenissa" dann auch zum Träumen und Hinweggleiten in andere Bewusstseinssphären ein, wobei man sich schon die Zeit und die Muße nehmen sollte, all die kleinen und liebevoll drapierten Details dieser verzaubernden Klangwelten zu entdecken, denn von dem angestaubten Mief, der der New Age/Esoterik-Ecke anhängt, sind Jääportit meilenweit entfernt.
8/10
-MK / Oblivion
---
Jääportit – Uumenissa
Stil: Atmospheric Electronic Ambient
JÄÄPORTIT ist das Projekt des Künstlers Tuomas M. Mäkelä, der erklärtermaßen am liebsten auf Solopfaden wandelt. Wie unschwer an sämtlichen Bezeichnungen auf der CD zu erkennen ist, handelt es sich um ein Werk aus finnischen Landen, genauer aus Oulu, einer verschlafenen, aber aufgrund der Industrie manchmal nach Scheiße stinkenden Stadt – so sagt jedenfalls der Künstler selbst. Da wäre es eine gute Alternative, mitten im Wald zu wohnen. Da dies aber für Tuomas M. Mäkelä aus verschiedensten Gründen nicht möglich ist, erschafft er Musik, die mitten in die Schönheit der Natur versetzt und den Hörer an den längst vergessenen Quell im Herzen des Waldes entführt. Sofern er sich darauf einlässt … Immerhin ist die Musik von JÄÄPORTIT nicht unbedingt das, was die Masse hört, sondern wohl eher ein Trip für einzelne Liebhaber, für besondere Menschen eben, die in die verträumten repetativen Soundkathedralen eintauchen wollen.
JÄÄPORTIT bedeutet "Tore aus Eis" und Uumenissa "Unter der Tiefe". Diese Tore des Eises sollen das Portal bilden für den Weg ins Innere des einzelnen Menschen oder einen Weg zu einem stillen Platz in seinen Träumen. Dabei repräsentieren die Tore auch eine Grenzlinie, die zwei Welten erscheinen lässt: einmal unsere normale Welt auf der einen Seite und auf der anderen Seite die Anderswelt, das Unbekannte und Vergessene, das was selbst noch "unter der Tiefe" liegt – eine Welt, die sich nur in Andeutungen beschreiben lässt. Nicht umsonst zählt Tuomas M. Mäkelä die Bilder von Salvadore Dali, die Filme von David Lynch, die Geschichten von H. P. Lovecraft oder Philip K. Dick, alte Mythologien, Träume, die Dinge jenseits des menschlichen Bewusstseins sowie die Sphären von Raum und Zeit zu seinen Einflüssen.
"Uumenissa" ist das erste reguläre Album, dem aber limitierte Veröffentlichungen auf CD-R und Kassette vorangingen. Diese ersten musikalischen Versuche waren noch stark dem harscheren Dark Ambient verpflichtet, der sich aber auf "Uumenissa" zu harmonischeren Klangbildern gewandelt hat. Dark Ambient könnte man die Musik nachwievor nennen, denn die Stimmung der Tracks liegt zumeist im düsteren, traurigen und melancholischen Bereich, wobei sie allerdings auch immer Momente des Fallenlassens und Friedens vermitteln. Es stehen eben weniger kalte Abgründe und dumpf hallende Grüfte im Vordergrund, sondern Naturlandschaften und geheimnisvolle Regionen im Menschen selbst. Insofern siedelt JÄÄPORTIT nicht in der Nähe von beispielsweise LUSTMORD, ENDURA oder den Projekten des Cold-Meat-Industry-Labels, sondern eher bei den spacigen TANGERINE-DREAM-Werken aus den Siebzigern und vor allem dem Altmeister des spirituell-rituellen Ambientsounds, STEVE ROACH. Als Vergleich fallen mir sonst nur noch Künstler ein, deren Scheiben hierzulande leider nicht erhältlich sind und die daher kaum jemand kennen dürfte: – ich meine solche Sachen wie SPACECRAFT, IAN BODDY, ZERO OHMS oder THOM BRENNAN.
Zur Erzeung der Klänge verwendet Tuomas M. Mäkelä in erster Linie elektronische Soundquellen: Synthesizer, Sequenzer, Sampler, Orgel, Piano, Mellotron und eigene Aufnahmen aus unbewohnten Landschaften Finnlands. Gleich der erste Track 'Tulien Tuli' lässt mit seinem mehr als feisten Bass meine Zimmerfenster heftig klirren. Der Bass steht hier wirklich schon hart an der Grenze zum noch Erträglichen, schafft aber damit einen sehr körperlichen Raum, in dem die synthetischen Sounds an- und abschwellen können. Die Sounds sind sehr dicht und eng aneinandergefügt, während einzelne Töne in diesem Teppich aufblitzen und wieder verlöschen. Mal befindet man sich in einem winterlichen, dann wieder in einem sommerlichen Naturpanorama, mal in einem friedvollen Innenraum der Psyche, dann wieder draußen auf einem weiten Feld, während sich die Kuppel eines grandiosen Sternenhimmels über einem wölbt.
Die Stücke kommen gänzlich ohne Rhythmik aus, sondern schweben im freien Raum. Eine Ausnahme bildet nur das abschließende 'Tajuni Uumenta Taa', das einen leichten elekronischen Beat zum Einsatz bringt. Der Track soll damit wahrscheinlich die Rückkehr auf die Erde nach dem sechzigminütigen Trip ins Nirgendwo einleiten. Mit modernen technoiden Chillout-Klängen hat die Musik von JÄÄPORTIT im Übrigen nichts zu tun. Die verwendeten Sounds weisen ganz eindeutig auf ein anderes Klangerbe, das eine wesentlich surrealere und zeitlosere Färbung besitzt. Die Soundmuster sind mystischer und tiefschürfender als beim handelsüblichen Chillout, der ein weniger konzentriertes Zuhören verlangt.
Einzelne Stücke herauszuheben, bringt eigentlich nicht viel bei dieser Art von Musik. Die klingende Schönheit des Albums sollte in ihrer Gesamtheit vom Hörer aufgenommen werden. Trotzdem sei an dieser Stelle besonders 'Vuoksen' mit seinen feinen Orgel- und Mellotronklängen erwähnt, das zur Betrachtung des Sternenhimmels einlädt. Mit dem nachfolgenden 'Huuruportaali' und seinen spacigen Sequenzen lässt sich dann hervorragend in den Weltraum reisen. Schöne harmonische Melodiebögen zaubert 'Maa Pirstaleista', die bei mir die Vorstellung eines tiefen Sees erzeugen, an dessem Ufer eine Gestalt kauert, die in wehmütige Gedanken versunken scheint. Winterliche Stürme fegen in 'Ilmaan Kylmään' über eine schneebedeckte Grotte hinweg. Die Assoziationen zur Musik dürften aber bei vielen Hörern ganz andere sein. Auf jeden Fall eignen sich die Kompositionen hervorragend, um die hellen oder düsteren Grotten der eigenen Psyche zu erforschen.
Für mich stellt dieses Album eine schöne Ergänzung zum vor kurzem erschienenen Meisterwerk "Mystic Sounds & Sacred Spaces" von STEVE ROACH dar. An dessen Klasse reicht JÄÄPORTIT noch nicht ganz heran, aber dieser Vergleich ist auch etwas ungerecht, den ROACH komponiert solche Musik schon einige Jahre länger. Hervorzuheben ist zudem der Mut des finnischen Labels FireBox, neben seinen (meist sehr guten) Metal-Veröffentlichungen ungewöhnliche experimentelle Musik zu unterstützen. Das Digipack wird wohl auch sehr ansprechend gestaltet sein, so dass sich der Kauf dieser mystischen Klänge allemal lohnt.
Anspieltipps: Tulien Tuli, Maa Pirstaleista, Ilmaan Kylmään, Vuoksen, Huuruportaali
7.0/10
-Jörg Scholz / Powermetal.de, 17.10.2004
---
Jääportit – Uumenissa
JÄÄPORTIT ist eine finnische Einmannband und existiert seit dem Jahre 1997. Geboten wird auf dieser Debutcd "atmospheric electronic ambient / dream music" und was die Soundrichtung sehr treffend umschreibt.
Dieser Soundtüftler wurde hauptsächlich von Brian Eno, Nemesis, Steve Roach, Tangerine Dream, Vangelis, Aphex Twin, Biosphere beeinflusst.
Die Musik kommt ohne Gitarren, Drums und Bass aus, die düsteren und melancholischen Traumlandschaften basieren rein auf Effekten und Synthies. Du darfst Dir aber keinen Technosound vorstellen, mit ufta-ufta Drums und wirren Effekten, die deine Gehirnwindungen zerreissen. Hier werden wunderschöne Melodien gespielt und die Musik wird ganz sanft und relaxt vorgetragen. Natürlich bin ich nicht immer in der Laune, derartige Musik zu hören, aber gerade jetzt wenn die Nächte länger und kälter werden, könnte ich mir schon vorstellen, dass ich nach einem langen und anstrengenden Lerntag mit dieser Musik gut abschalten könnte. Nach den ersten Klängen taucht man förmlich in eine Naturlandschaften weg und ist für alltägliche Probleme nicht mehr empfänglich. Bei derartigen Klängen wird einem das Menschsein wieder vor Augen geführt und einem wird plötzlich klar, dass das Leben eigentlich nicht aus Stress zu bestehen hat. Ich will nun aber nicht in die Philosophie abdriften 😉
Du darfst Dir hier keine grosse Abwechslung vorstellen. Diese Art von Musik kann man mit keinerlei Massstäben messen. Taktzählerei, Riffbewertungen und Groove sind hier absolut nebensächlich und kontraproduktiv. Im Metalbereich kommt die Bezeichnung Plätscherei einem Todesurteil gleich, hier kommt diese aber einem Kompliment gleich. Diese Musik streicht förmlich wie ein kühler und doch besänftigender Nordwindhauch über Dich.
Die Produktion klingt sehr klar und bringt die einzelnen Töne und Effekte gut rüber.
Wie soll ich eine solche CD bewerten? Ich glaube kaum, dass das Darkscene eigentlich die geeignete Plattform für derartige Musik ist. Musikfans, die aber hin und wieder auf sehr relaxte Klänge stehen, können hier bedenklos zuschlagen. Alle anderen werden wohl einschlafen und sich denken, was soll ich mit so einem langweiligen Stück Musik. Antesten? Macht wenig Sinn 🙂 Ich würde eher dazu raten, dass Du die nett gestaltete Homepage aufsuchst und dich etwas mit diesem Einmannprojekt beschäftigst und dann wirst Du schnell feststellen, ob Du damit was anfangen kannst oder nicht.
So, nun bleibt mir nur noch die Bewertung: ich versuchs mal mit einer 7!
-Stefan / DarkScene Metal Magazine, 30.12.2004
---
Jääportit – Uumenissa
Gleich vorweg, mit Metal hat "Uumenissa" überhaupt nichts zu tun. Es handelt sich bei Jääportit um ein Ein-Mann-Projekt von Tuomas M. Mäkelä. Wie man dem Bandnamen und dem Albumtitel unschwer entnehmen kann ein Finne. Auf dem Album gibt es nur Synthesizersounds zu hören, wobei es Tuomas gelingt wirklich Klangwelten aufzubauen. Alles ist sehr ruhig und bedächtig gehalten. Am besten hört man sich das Album abends bei Kerzenschein an. Denn die Musik nimmt einen gefangen und trägt einen hinfort in Traumwelten. So kommt das Album auch gänzlich ohne Vocals aus. Hier gibt es nur die Klangwelten. Ein absolut packendes Album, bezaubernd atmosphärisch und ohne jede Hektik.
***** (richtig gut)
-Moni / Aberration Magazin
---
Jääportit – Uumenissa
Eine Postkarte aus Traumland. Man kann es sich ziemlich bildlich vorstellen, wie Tuomas M. Mäkelä durch die schneeweißen Straßen seiner Heimatstadt stapft, dichte zuckerwattene Wölkchen ausatmend, den Synthesizer, den er gerade bei der örtlichen Post abgeholt hat, fest unter den Arm geklemmt. Zuhause angekommen stellt er seinen neusten Schatz im kleinen Kellerraum ab und kocht zunächst einen Tee, dem er geduldig beim Abkühlen zuguckt. Erst dann wird das Paket ausgepackt und das Gerät eingestöpselt. Alles mit der Ruhe, nur nichts überstürzen.
Dieses Bild, so fiktiv es einerseits auch sein mag, dürfte in vielerlei Hinsicht recht genau die letzten fünf Jahre von JÄÄPORTIT auf den Punkt bringen. Da war zum einen die Schönheit der finnischen Winterlandschaft, die Tuomas inspirierte und in ihm den sehnlichen Wunsch aufkommen ließ, einmal ein kleines Haus tief im Wald zu besitzen. Da war zum anderen die Suche nach dem richtigen Equipment, die durch finanzielle Engpässe erschwert wurde und noch stets Liveauftritten im Weg steht. Und da waren zu guter letzt die Ruhe, das Sinnieren und die Kontemplation. "Uumenissa" ist eine einzige Referenz an die 70er, als die Musik noch atmen durfte, als man das verfremdende Element der Zeit noch als Mittel zur Meditation und nicht als minimalistische Reduktion oder Ideenarmut auslegte. Gleichzeitig erteilt das Album dem akustischen Ansatz eines VIDNA OBMANA oder der wissenschaftlichen Oberton-Heilmusik eines PETER HÜBNER eine entschiedene Absage: Die Elektronik regiert und es sind vor allem die mittleren Bereiche des Frequenzspektrums, die angesprochen werden, die den Bauch ansteuern und dort aufprallen, wo es so schön prickelt und kribbelt. Die oft gehörten Vergleiche mit dem Naturmystiker VINTERRIKET sind also gleich in mehrfacher Hinsicht verfehlt. Zum einen taucht man in diese Stücke ein wie in ein türkisches Dampfbad und nicht einen eiskalten Morgennebel. Zum zweiten ist es nicht das Element der Wiederholung, sondern das des Wandels, welches als Kompositionsprinzip dient. Und drittens wirken JAAPORTITs Klangwelten zwar atmosphärisch geschlossener, aber stilistisch offener. Da dient schon mal das Klickern eines Tischtennisballs als Rhythmusfundament, finden Sprachfetzen eines bei Nacht geflüsterten Gedichts ihren Platz und hangeln sich zusammengekauerte Melodien an klassischen Harmoniefäden entlang. Dass sich das Album vom Nichts ins Nichts bewege, wie die Plattenfirma behauptet, darf man also gerne in das Land der Märchen verweisen. Und obwohl es durchaus Stellen gibt, bei denen man vermuten könnte, ihr Schöpfer sei eben eingenickt, ist es zu strukturiert und ausgeklügelt und wartet mit zu vielen schroffen Übergängen zwischen den Tracks auf, um als friedliche New Age-Berieselung zu funktionieren. Irgendwo zwischen angenehm und anregend pendeln sich die sonischen Exkursionen ein und sind auf die gesamte Strecke von 60 Minuten weder langweilig noch anstrengend. Problematischer ist allerdings Mäkeläs Umgang mit Referenzen. Dass seine Produktion trotz des Dufts des Digitalismus der analogen Ära huldigt, geht in Ordnung. Dass er sich ziemlich dreist bei ENOs "Ambient 1" und TANGERINE DREAMS "Phaedra" bedient, aber eher nicht. Und das abschließende "Tajuni uumenten Taa" wäre ein glatter Geniestreich, wenn es nicht so verdächtig wie eine Blaupause von BERND KISTENMACHERs "Rising Brightness" anmutete.
Natürlich hat nicht jeder die gesamte Krautrock-Abteilung im Regal und als Kompendium all dessen, was damals gut und hörenswert war, leistet dieses Album ausgezeichnete Dienste. Auch Liebhaber der Berliner Schule in der Elektronik dürfen sich freuen, denn so offensichtlich griff schon lange keiner mehr auf diese wunderbare Epoche zurück. Man kann "Uumenissa" einfach genießen, seiner kleinen Mängel und seines Kopiismus zum Trotz. Alles mit der Ruhe, nur nichts überstürzen.
-tocafi / Terrorverlag, 04.10.2004
---
Jääportit – Uumenissa
Label: Firebox Records/Twilight
Jahr: 2004
Aus Finnland kommen also noch andere Sounds als zentnerschwerer Doom, satanischer Black Metal, Old School Todesblei, abgedrehte Humppa-Rentner und schwülstiges Gothic Geseier: JÄÄPORTIT spielen elektronische Ambient Musik, wo sich die ganze Scheibe wie ein einziges 61minütiges Intro anhört. Sanft schwellende Sounds sollen eine erhabene, dennoch düster-verträumte Klanglandschaft bilden, in die man eintauchen kann/soll/darf. Die 10 Stücke auf der "Uumenissa" betitelten Scheibe klingen wie eine Mischung aus frühem Mortiis, Vinterriket, Kaan und einigen Cold Meat Industry-Sachen. Bei "Maa Pirstaleista" bekommt der Hörer auch ein paar hoffnungsvoll stimmende Klangschwingungen geboten, während sonst düstere Klänge vorherrschen. Tuomas M. Mäkelä bzw. das Label nennen die Musik auch "Traummusik" und treffen damit den Nagel auf den Kopf. Reinlauschen und abdriften, bestens geeignet für die New Age-Entspannungskuschelrunde. Bisweilen kann man zu den Sounds wirklich entspannen, aber die Note kann nur eine rein subjektive sein. Wer bis zum Abschluss "Tajuni Uumenten Taa" durchhält, bekommt sogar ein paar trippige Synthie-Beats und Grooves geboten, was das Ganze gleich wesentlich lebendiger klingen und fast schon an ganz relaxte The Gathering mit einem Pfeifchen denken lässt.
8 von 13 Augen
-Oliver Vollmer / Bright Eyes Germany Metal & Hardrock Onlinemagazin
---
Jääportit – Uumenissa
Das hier kann man wohl wirklich als absolute Mood Music bezeichnen. Wenn man nicht in der Stimmung für ausladende Soundlandschaften ist, in die man hineintaucht, darin versinkt und denen man sich ganz hingibt, sollte man sich diese CD nicht antun. Das hier ist Ambient pur, keine Rhythmen, kaum Melodien, dafür umso mehr spaciges Gewabere. Ich finde das von Zeit zu Zeit wirklich klasse, gerade weil ich ein Fan von Neptune Towers (Fenriz Ambient Sideproject) oder altem 70s Synthiekram bin, aber für Metalheads ist das hier ansonsten kaum erträglich, so schön und verträumt es auch ist. Ich kann mich der Magie dieser Klangwelt nicht entziehen, zuweilen jedenfalls. Die Klänge durchdringen mich, ziehen mich in eine schwarze Tiefe, aus der es kein Entrinnen gibt, aber sie legen sich auch wie ein heilsamer Balsam lindernd auf die schmerzenden Wunden meiner Seele. Schön, einfach schön. Diese Soundlandschaften fassen die Natur Skandinaviens in Klänge, lassen sie sich in den Gemütern der Zuhörer manifestieren. Eine besinnliche Reise ist es, die einen tief in sich selbst hineinführt.
Autorwertung: 8,5
-SirLordDoom / Metal District
---
Jääportit – Uumenissa
In einer Zeit, wo ich so vollgestopft mit Frust und Wut war, traf mich dieses Album wie ein Blitz, ließ mich alles vergessen und brachte mich wieder zurück auf den Boden des Lebens. Schon allein die Tatsache, das Uumenissa von Firebox kommt, die ja für eine Reihe genialer Doomscheiben verantwortlich zeichnen, und dann als "Atmospheric electronic ambient/ dream music" beschrieben wurde, hatte meine Neugier geweckt. Als dann die CD im Player landete trat eben jener oben beschriebener Effekt ein. Ich ließ alles stehen und liegen und war nur noch in die Musik versunken, ließ mich einfach treiben.
JÄÄPORTIT ist das Solo Projekt von Tuomas T. Mäkelä, der aus dem Norden Finnlands stammt und sich selbst als eigenbrötlerischen Student der okkulten Kunst der Musik sieht, so zumindest das Info. Uumenissa ist sein Zweitwerk; 1999 veröffentlichte er sein selbst produziertes Debüt Kauan Koskematon und davor gab's die Demo EP Halki Lumisen Metsän.
Auf Uumenissa werden eine Reihe verschiedener Sounds miteinander verbunden, die mich an Jean Michelle Jarre, Tangerine Dreams oder Patrick O'Hearn erinnern. Das Ganze ist nur in eine extrem düstere, kalte und mystische Atmosphäre verpackt, die beste Untermalung, wenn man tief vermummt am Nordpol sitzt und den wabernden Polarlichtern zusieht oder wenn kalte Herbstnächte ihre Mysterien offenbaren und die Schatten der Nacht die Tore in astrale Welten öffnen. Die Musik von Uumenissa ist wie ein Trip auf die dunkle Seite deiner Seele, um Frieden und Ruhe zu finden. Alles draußen um einen herum wird einfach unwichtig, nur die Tiefe des eigenen Ichs zählt. Es ist schwer in Worte zufassen, was man bei dieser quälend schönen und hypnotisierenden Musik fühlt. Ein fantastisches Album!
Punkte: 9
Von: Dajana / Nocturnal Hall Magazine
---
Jääportit – Uumenissa
Musikstil: Mood/Ambient
Label: Firebox Records
Schon im Juni stellten wir den Mann hinter Jääportit als einer der ersten im Interview vor, Tuomas M. Mäkelä. Leser wissen bereits, um was es geht, denn Tuomas bringt nun etwas verspätet sein 2. Album "Uumenissa" heraus und versucht mit Synthesizer und elektronischen Ambientklängen, einen Soundtrack der Träume zu erschaffen.
Für "Uumenissa" hat sich der Macher sage und schreibe 5 Jahre Zeit genommen, das Album zu perfektionieren. Man wird auf eine Reise jenseits dieser Welt mitgerissen und verweilt sehr oft bei den einen oder anderen wabernden Soundstrukturen. Gegen Eintönigkeit hat sich Tuomas eine Menge einfallen lassen, so wird man bei "Ilmaan Kylmään" sicher an die verschneiten Winterlandschaften Finnlands erinnert oder liegt verträumt auf seinem Bett und denkt an alte Zeiten bei dem wundervollen Song "Pisaroi Puusta Pitkälle".
Geht man akustisch genauer auf die Musik von Jääportit ein, so durchzieht eine Aura von Naturverbundenheit und magischer Energie die durchweg komplexen Klangmuster. Man wird auch ab und an auf Inspirationen treffen, an denen sich Jääportit orientiert, wie in etwa von Altmeister Vangelis oder Tangerine Dream. Das strahlt vor allem der einzigartige und melancholisch klagende Song "Maa Pirstaleista" aus, der als Musterbeispiel für elektronisches Ambiente stehen sollte.
"Uumenissa" ist sicher nicht einzigartig, denn Vinterriket oder Windrikje fahren exakt auf der gleichen Schiene. Allerdings muss man den Finnen schon eine gehörige Portion an Professionalität und Kreativität zusprechen. Alles in allem ist "Uumenissa" genau das richtige Album für einsame Stunden allein (oder zu zweit) an trüben Herbsttagen. Wer mehr über Jääportit erfahren möchte, der gönne sich unser Interview.
9/10
-Lake / The Shadowshire Webzine 8. October 2004
---
JÄÄPORTIT – Uumenissa
Label: Firebox Records
Veröffentlichung: 15.09.2004
Laufzeit: 60:16 Minuten
JÄÄPORTIT entpuppt sich als das Ein – Mann – Projekt des finnischen Soundtüftlers Tuomas M. Mäkelä. De facto ist sein aktuelles Zweitwerk "Uumenissa" kein gewöhnliches Album, welches man bedenkenlos dem Rockgenre unterordnen könnte. Vielmehr lässt sich die enthaltene Musik als atmosphärische und tiefgründige Soundmalerei beschreiben, die sich, mittels elektronischer Instrumente komponiert, in zehn äußerst verträumten Stücken bündelt. Ganz ohne Gesang oder die üblichen konventionellen Instrumente.
Mit Techno hat die Chose glücklicher Weise rein gar nichts zu tun, da auf rhythmische Unterlegungen meist komplett verzichtet und verstärkt auf mystische und naturverbunden Elemente und Klangbilder Wert gelegt wurde.
Das fertige Werk bietet also rund eine Stunde voller verträumter und formloser Soundkollagen, die mit dem Mainstream – Ambient Kram von QVC und Konsorten im Grunde kaum etwas zu tun haben. Wer sich einfach mal ein Stunde lang aus dem Stress des Alltags flüchten möchte und nicht die nötigen Mittel für einen Ausflug in die skandinavischen Wälder besitzt, sollte sich die Platte ruhig zulegen und sich von der Atmosphäre packen lassen. Eine Wirkung sei garantiert!
Note: 2-
Verfasser: Marek Schoppa / Myrevelations.de
---
Jääportit – Uumenissa
Genre: Ambient / Sphärenmusik
Ähm ja, das finnische Label Firebox ist bekannt dafür, neben meist hochklassigen Doom-Scheiben mitunter auch mal reichlich ungewöhnliches bzw. experimentelles zu veröffentlichen und so hat man mir nun "Uumenissa" beschert. Beschrieben wird die Musik als "Atmospheric Electronic Ambient / Dream Music", was irgendwie erst einmal an diese gräßlich seichten Trance-Sampler der späten 90er (ihr wisst schon, die mit den Delphinen und den Regenbogenfarben…) denken lässt. So klingt es nun aber nicht, sondern Musiker Tuomas M. Mäkelä versucht sich mit Synthesizern, Sequenzer und allerlei anderem elektronischen Gerät an naturbeeinflussten mystischen Soundlandschaften. Als Inspirationen werden u.a. Brian Eno und Vangelis angegeben, wobei Jääportit allerdings doch ein Stück entrückter klingt. Und zu den ebenfalls genannten Aphex Twin (meistens deutlich rabiater) und Tangerine Dream (vielseitiger und einfallsreicher) hätte ich jetzt keine Parallelen gefunden. "Uumenissa" dient jedenfalls in allererster Linie zum Relaxen, denn es sei euch versprochen, dass innerhalb einer Stunde rein gar nichts passiert. Meine Freundin bezeichnete mal ein Funeral Doom-Album als endloses Intro und ganz ähnlich geht es mir hier. Jeder Versuch des aufmerksamen Zuhörens scheitert schon nach wenigen Minuten, und das ist mir als Verehrer der gekonnten Monotonie bisher selten passiert.
In Verbindung mit gewissen Drogen könnte dieses Album zu transzendentalen Erlebnissen führen, aber die Erprobung sei anderen überlassen. Mir gibt "Uumenissa" jedenfalls nichts, denn zur Entspannung ziehe ich allemal Tenhi oder die "Elizium" von Fields of the Nephilim vor.
–Metalspheres Fanzine
---
Uumenissa reviews written in Swedish
Jääportit – Uumenissa
Okej, detta är så långt bort man kan komma från traditionell metal (vad nu det är?). Jääportit (finska för "port av is", typ) är ett enmansprojekt i stil med Wongraven, eller Pink Floyd, Vangelis osv. Inget för den som gillar att hinka bira och hojta med alltså. Långa utdragna partier med mättade syntvågor och lite nätt pling av glockenspiel här och var, så det fungerar utmärkt som avslappnings/bakgrundsmusik för neohippies. Hade man lagt på en mörk lite halvskrovlig mansröst och/eller en näpen dam på sång hade jag gott kunnat tänkt mig att detta skulle kunna varit ett släpp från Cold Meat Industry. Dock är det väl knappast något jag kommer lyssna på för "nöjes" skull, då det liksom är mer ett ljudkonstverk än ren musik i vanlig mening. Vackert är det, helt klart. Originellt? Svårt att säga, jag har inte så mycket annat att jämföra med, så ett betyg blir svårt att sätta. Men vill du ha något att vakna upp till efter en redig helvetesnatt tillsammans med suparpolarna kan detta vara ett bra förslag. Men som sagt, tro inte att det är ett nytt tufft power metalband från de finska ödemarkerna, då blir du nog ganska förvånad.
Betyg: 6/10
-Mattias Nilsson / Metalcentral
---
Jääportit – Uumenissa (Deep in Below)
Ett sceniskt och naivistiskt drömlandskap i blåfrusna kulörer – mästerligt! Det vattenfärgsbestrukna artworket formligen strålar av kyla och frostbelägger såväl känslor som sinnen. Det här är skönhet i dess renaste form. Det estetiskt appellerande omslaget lovar onekligen mycket, men namedroppandet, i rena jämförelsesyften, på det medföljande faktabladet säger mig inte mycket. Så omycket att jag inte förstår ett dugg.
Tuomas M. Mäkelä som, när allt kommer kring föga överraskande, är bosatt i norra Finland levererar här på sitt första bolagssponsrade släpp vemodig och, i framtoningen, apatisk avslappningsmusik. Jag återknyter här till ett ord i recensionens första mening – naivistiskt. Det här påminner mig, från stund till stund, om den avskydda, men likförbannat obligatoriska sovstunden på dagis där man lojt låg och stirrade blint upp i taket. Jääportits timmeslånga vandring är dock ingen harmlös barnlek. Lugnet är bitvis så håglöst att en obehaglig, krypande, och nästintill förebådande känsla, slår rot i kroppen; fasansfulla faror ligger ständigt och lurpassar på en. Gråtmild men samtidigt gastkramande atmosfärisk musik – i snyggare termer, ambient – där synth, kyliga nordanvindar och en samling elektroniska instrument utgör fundamentet. Musik i skepnaden av karga landskap, ödsliga bergstoppar och outforskade, koboltblåa hav – minimalistmusik i dess rätta mening.
Finner man Mortiis dystergöksprojekt Vond underhållande så ska man vända sig mot öst och Jääportit. För egen del så är dock en timma av denna vara åtminstone en kvart för mycket och att skivan närmandes sitt slutskede bara blir vattnigare och vattnigare motiverar väl yttermera en avkapning. Gjort är dock gjort, och stoppknappen går ju faktiskt att använda. Bra, med betoning på bokstäverna b, r och a.
7 / 10
-David Noaksson / MetalHeart.se
---
Uumenissa reviews written in Norse
Jääportit – Uumenissa (Deep in Below)
Karakter: 6/10
Selskap: Firebox Records / Aftermath Music
Utgivelsesår: 2004
Genre: darkwave/synth-ambient
Type: Album
Spilletid: 60:18
De av oss som likte Neptune Towers-platene til Fenriz vil kanskje sette pris på Jääpirtit – for det er ikke noe metal Firebox har sluppet denne gangen, dette kan vel mer kategoriserer som ganske drømmende, ambient musikk. Hele grunnlaget er lagt med synth og samplinger, og for mange kan dette kanskje høres ganske døllt ut, men personlig synes jeg det er ganske tiltalende. Musikken er uhyre minimalistisk og rolig, men bygger på disse små melodiene som av og til lurer seg til topps i lydbildet. Det er veldig lite konkret å gripe fatt i her, ergo blir det ganske vanskelig å skrive ned noe.
Musikken er veldig flytende og drømmende, og du må være i et avslappet og rolig humør for å få til å høre på det. Det er heller ikke musikk du sitter å hører dirkete på og henger deg opp i detaljer. Alt må høres i en stor sammenheng. Det som er veldig bra her er jo måten den fisker opp følelser på. Det føles ut som en ensom reise i et islandskap. Noe er på et minimalitstisk vis gjort ganske storslått og majestetisk, mens andre ting bare flytre avgårde. Jeg ser for meg at dette burde funke ganske utmerket til bakgrunnsmusikk i rollespill og ting som det. Enn hvor greit det er å høre på i ny og ne, er det dog ikke noe jeg kommer til å høre på særlig ofte, men det er jo artig å ha der. Er du interessert i slike stemningsreiser, så kan det være artig å sjekke ut.
-Crenshaw / Metal Norge Webzine 04.09.2004
---
Uumenissa reviews written in variety of languages
Jääportit (Finlandia) – Uumenissa
Se imaginan lo que serìa estar dentro de una pelìcula de David Lynch? Si alguna de sus más singulares historias pudieran ser realmente vividas por uno, ¿qué cosas pasarìan por nuestras mentes? ¿Podrìa uno meterse en las sensaciones de los personajes realmente? Bueno con este disco probablemente nunca nadie haya estado tan cerca de lograrlo. El logro musical de Jääportit es uno al que muchas bandas ambientales han estado aspirando toda su carrera, y sin embargo estos fineses lo han hecho envidiablemente fácil. Este rejunte de emociones, sensaciones y visiones no lo viviste nunca te lo aseguro, es lo mismo de siempre pero diferente, muy difìcil de explicar porque.. ¿Còmo se explica esta música anti-música? ¿Es que acaso hay lugar para un comentario racional ante una obra de semejante magnitud? Sòlo puedo decirte como referencia que si te gustaron los momentos más minimalistas de "Svidd Neger" de Ulver, esto es mejor…mucho mejor.
Los sonidos ondulan….envueltos en una ola de energìa sonora, las percepciones son tan fuertes como cautivadoras, nos llevan a lo desconocido desde el miedo más primitivo, pero esa necesidad innata de explorar nos hace seguir adelante, montando en un viaje onìrico de lo más revelador. Todavìa no se lo que está pasando, todo el universo parece estar encerrado en este disco, toda el alma humana, todo lo que somos, todo lo que fuimos, todo lo que seremos… Finalmente terminò…me siento vacio…aunque ahora estoy de vuelta en un mundo más familiar, aunque ya no me siento tan seguro como antes. Espero que algún dìa Jääportit se cruce en el camino de David Lynch, y entonces el portal definitivo a una nueva dimensiòn de la existencia habrá sido abierto.
-G.D. / Furias Magazine, Febrero 2006
---
Jaaportit: Uumenissa
(CD – Firebox/Masterpiece Distribution, 2004).
Jaaportit è un progetto finlandese che mi era capitato di incrociare, a suo tempo, vagando per l'ormai snaturato sito mp3.com. Si tratta di un progetto inseribile nel sempre più ampio mondo della musica ambient, con qualche tendenza più scura ma, malgrado la provenienza geografica, piuttosto lontano dalle sonorità dei numerosi gruppi oscuri che popolano le lande scandinave. I primi brani che mi è capitato di ascoltare non mi erano dispiaciuti ma neppure mi avevano colpito in maniera particolare; nelle intenzioni di Tuomas M. Mäkelä, membro unico del progetto, lo scopo di questo secondo CD dovrebbe essere quello di ristabilire il corretto ordine universale tra i quattro elementi fondamentali della natura e la mente umana: intento invero un po' pretenzioso, perseguito da molti con alterni risultati e, soprattutto, profondità di ricerca. Nel complesso questo lavoro conferma, a grandi linee, le opinioni che mi ero fatto ascoltando i brano scaricati all'epoca dalla rete: suoni a tratti abbastanza interessanti ma che alla lunga non lasciano un particolare segno; in diversi passaggi ci si avvicina troppo, per i miei gusti, ai pericolosissimi lidi della new age; in altri sembra di sentire echi dei corrieri cosmici tedeschi, con due notevoli differenze: qui non si riesce ad avvicinarsi allo spazio profondo esplorato dai vecchi pionieri ma, soprattutto, suoni che all'epoca erano incredibilmente innovativi, in produzioni attuali possono risultare poco significativi, a meno che non siano filtrati attraverso sensibilità ben fuori dal comune. Nel complesso, il CD può tranquillamente accompagnare attività che permettano un ascolto distratto, ma ad un ascolto più approfondito ho l'impressione che la noia e la mancanza di novità facciano capolino in più di una situazione; d'altra parte c'è anche da sottolineare il fatto che, in questo genere di musica, è sempre più difficile creare qualcosa di nuovo e le vie ancora percorribili sono veramente poche.
-Ankh / Ver Sacrum
---
Jääportit – Uumenissa
A mille lieux des albums habituellement proposés par le label finlandais Firebox spécialisé dans le doom metal, Jääportit est l'œuvre solitaire de Tuomas M. Mäkelä, solitude qu'inspirent également les ambiances sereines de « Uumenissa ».
Entièrement synthétique, le tempo n'existe plus et se voit remplacé par des nappes étirées donnant le chemin au travers des rêves auxquels invite cette musique étrange. Superposition de longueurs temporelles aux tonalités différentes, « Uumenissa » s'impose comme la brume recouvrant le paysage et redéfinit le contour des choses impalpables qui filent devant nos yeux clos.
Point de temps fort, point de mise en relief mais étrangement point d'ennui si tant est que l'on se laisse prendre l'esprit. Car il est indéniable qu' « Uumenissa » n'est pas un album que l'on écoute sur un coup de tête mais qui nécessite des dispositions précises, le besoin d'un calme radical pourtant baigné d'ondes sonores.
Dans l'idée de Tangerine Dream, Aphex Twin ou d'un «Hindle Wakes» d'In the Nursery, Jääportit s'apparente à ces albums à part, en marge, bandes originales d'un film improbable que l'on calque sur nos rêveries éveillées.
Pour ceux qui recherchent un instant de calme et de plénitude.
Note Globale : 78%
Note Musicalité : 75%
Note Originalité : 82%
Note Interêt à long terme : 72%
Note Emotion / Efficacité : 75%
Note Production : 80%
-Chroniqué par Nikö pour www.obskure.com
---
Jääportit – Uumenissa
Peculiare la proposta musicale degli Jääportit (ovvero Tuomas M. Mäkelä, Finlandia del Nord), dediti/o ad un ambient music esclusivamente strumentale, eterea ed impalpabile: la colonna sonora di un panorama montano mozzafiato, magari, ma anche immobile.
Metto le mani avanti perché non è facile giudicare un disco strumentale, dato che si tende appunto a considerarli come colonne sonore, e si rimane privi del supporto visivo cui l`autore avrebbe voluto dedicare la propria musica. Ognuno di noi può abbinarvi ciò che vuole, ma si rischia poi di snaturare le intenzioni del compositore.
Affondato nelle radici nordeuropee della musica ambient, "Uumenissa" mi ha subito ricordato le cose più leggere dei vari Mortiis (epoca "Født til Å Herske"), Fata Morgana e Vond, ma anche i Wongraven, qua e là. Toni algidi dunque, gelidi e freddi, ma anche rilassanti.
Tuttavia, di certo "Uumenissa" non è il disco da ascoltare ripetutamente, e rischia di diventare un mero sottofondo di accompagnamento ad altre attività, un ruolo ben modesto per un disco che non nasce con queste finalità. In questo senso va letta la mia valutazione dell`ora di musica degli/di Jääportit, che non li/lo premia ma nemmeno è intesa a scoraggiare il loro/suo pur interessante (ma noiosetto) discorso musicale.
2.5 / 5
-Francesco Bragagni / Kronik.it 18/10/04
---
Jääportit – Uumenissa
Jääportit is Tuomas M. Mäkelä uit Finland die hier op deze cd zijn ziel en zaligheid blootlegt aan onze luisterende oren. Wat mr. Mäkelä ons hier bied is een resultaat van zijn jarenlange bestuderen van de edele kunst van het occulte muziek maken. De beste man heeft 5 jaren aan deze plaat gewerkt om hem naar volle tevredenheid uit te kunnen brengen. Wat je hier voorgeschoteld krijgt zijn verzamelde geluiden uit verschillende hoeken van de wereld samengebracht en verwerkt door verschillende synthesizers, sequencers, orgels enzovoort. Dit resulteert in een dromerige Ambiënt cd, met flarden minimale percussie en af en toe een "spoken word" sample. Het concept achter deze plaat verteld over de orde in de diepten van het universum. De vier natuurlijke basiselementen en de menselijk geest…
Muzikale inspiratie word behalve uit de mythische essentie van de natuur, het belang van het zijn, vergeten dromen geput uit o.a: Brian Eno, Tangerine Dream, Aphex Twin en vele anderen. Je mag zelf bedenken wanneer dit een geschikte plaat is om te draaien. Zwaar relaxed.
80/100
-Æbe-J / Shadow of Disgust
---
Jääportit – Uumenissa (Deep in Below)
Aus dem Norden von Finnland kommt JÄÄPORTIT und ist für einmal keine Black Metal Band, sondern ein Ambient Projekt. Genauer noch, Atmospheric electronic ambient / dream music. Wow, was für ein langer Name! Aber diese Beschreibung trifft den Nagel genau auf den Kopf, denn genau so klingt die Musik von JÄÄPORTIT. Sphärische Keyboard Klänge sind auf diesem Silberling vorherrschend. Das ganze klingt wunderschön und regt die Fantasie an. Die CD wirkt richtig meditativ und beruhigend, was eine schöner neben Effekt ist. Mit JÄÄPORTIT kann man wieder mal die Seele baumeln lassen und einfach nur in seine eigene Traumwelt versinken… sert i slike stemningsreiser, så kan det være artig å sjekke ut.
Fazit: Eine grosartige CD, die jedoch voraussetzt das man gern Ambient hört. Diese Scheibe Metallischen Horizont heraus und spricht somit ein weit grösseres Publikum an. Freunde von Oliver Shanty, Gandalf, Nemesis, Tangerin Dream ect. Sollten mal rein horchen!
Punkte: 10 von 10
–Mordor Magazin
---
Jääportit – Uumenissa
Eenmansformatie uit Finland die naast tijd en ruimte de vier basiselementen uit de natuur – vuur, water, aarde, lucht – vat in geluiden voortgebracht door een batterij synthesizers, sequencers en andere elektronische snufjes en die koppelt aan analoge instrumenten als mellotron en orgel. De luisteraar ondergaat een soort van reinigingsritueel en wordt ondergedompeld in een bad van existentialisme. Obscuur en occult, Tuomas M. Mäkelä houd je een spiegel voor en deelt onderhuidse prikken uit. Bijna in iedere compositie komt hetzelfde patroon terug. Daardoor krijg je de indruk dat het totaalgeluid overkomt als unisono, soms zelfs monotoon. "Uumenissa" beluister je het best tijdens een kalm moment. Trek er desnoods een uurtje op uit, zoek de rust en de stilte op. Zorg ervoor dat je geest en lichaam in harmonie zijn en laat je wegglijden 'deep in space'. Wel opletten dat je niet in een zwart gat valt.
77
-Paul Van de gehuchte / Rock Tribune (October 2004)