Interview with Tuomas of Jääportit at February 8th, 2011.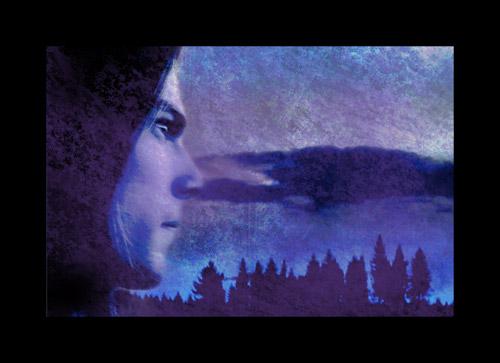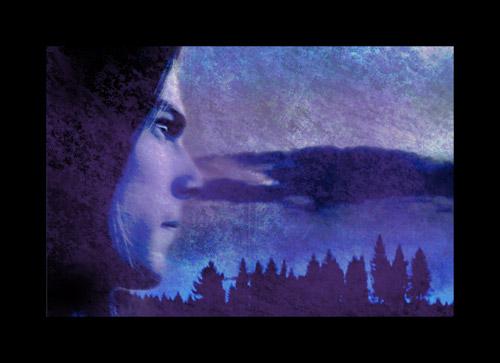 Cathasaigh: Greetings, Tuomas. We have been pen pals of a sort for quite a few years now and it is my pleasure to speak to you today with the opportunity of delving into your musical personality a bit more. You have been creating music under the moniker Jääportit for a good number of years now. I've watched the sound transform and progress quite a bit [since I heard the Kauan Koskematon tape back in 2001 or so]. What was the original intention or goal of the band back in the beginning and how has it changed over the course of it's time?
Tuomas: Greetings Casey. It's been nice to have a conversation with you, for it has been a long time. This time we're going a bit deeper I guess. Yes, there's a musical personality inside me, mostly above the majority of things but sometimes buried deep within. I started to create music under the moniker Jääportit back in 1997. I released my first demo in 1998 and the first album "Kauan Koskematon" on a tape in 1999. The original intention was to reach out for the more tranquil, peaceful and harmonic music that I was hearing in my head. At the time I also did different kinds of metal and industrial tracks and this was supposed to be a project opposite to the other harsher stuff.
I have always been very interested to find new music, discover new styles, dimensions and go far beyond the commercial stuff most of the people listen to. That reflects to my music as doing experiments with the sounds. During the years I have gotten a chance to use better instruments, hardware and software, and make experiments with different ways to approach the progress of creating music. During the process, style and sound has changed a lot and I like to do what I want to, take distance from the known music genres or sometimes combine others.
Cathasaigh: I think you have succeeded quite well in your goal. It is interesting to hear that you have dived a bit into heavier territories. What types of scenery/sounds/thoughts do you find most influential when composing your music?
Tuomas: I get influences from the many-sided nature of Finland on different seasons, life and death, reality and dreams, light and dark, sun and moon, melancholy, five elements, visual art, films and music. Different sounds inspire me too, like on our last album I found the sound of a Rhodes piano driven through a lot of distortion very influential and all songs were based playing with it. It's quite close to electric guitar.
Cathasaigh: These are certainly some types of imagery that your music produces for me. Alternately, what types of thoughts and imagery does Jääportit invoke within you? Does it hold any spiritual connotations?
Tuomas: Mostly it invokes imagery of frosty winter landscapes, dark places in the ancient forests reaching out beyond the lines of realism, sometimes also imagery converse to all that like realistic, technological and futuristic landscape glowing in neon lights. Thoughts of the coldness within almost melting when all of those unspoken words are told with sounds. An atheist summons spiritual connotations by creating music, deeply concentrating and letting out the creative energy, enjoying to be able to play and hear the most beautiful notes that can describe the moment.
Cathasaigh: It sounds as though you are deeply intuned with your own music, as it should be. You have a new track coming out on the first in a trilogy of compilations dedicated to Mr. Harold Lovecraft, titled Gate 1: Yogsothery – Chaosmogonic Rituals of Fear . I noticed that this album is comprised of mostly metal material. Does this mean that Jääportit will be taking yet another turn in the development of it's sound or will you be standing out [as per usual] and sticking with your ethereal soundscapes?
Tuomas: Yes, it's a brand new compilation album release including our 25 minute long track called Kuihtuman Henkivi. Actually the making of the track was started back in 2005, if I remember correctly, and finished a few years later. It kind of takes place in the same times when sound and material was in development for our album "Avarrus" (released in 2006). The track lacks of beats and sounds quite different from all other material. Original meaning was to stand out as individual release, give a try to make a horrid tribute to the famous writer. The person who compiled this album had reasons to delay the release and it took quite a long time to actually release it. Now when looking back, I don't mind about it, because everything turned out nicely after all.
Cathasaigh: I am really excited to hear your audio interpretation of the strange works of Mr. Lovecraft as well as the rest of the compilation as I am also a fan of Markus Marjomaa's projects Aarni and Umbra Nihil. I notice you delve a bit into photography. Besides that and music, are there any other mediums that you enjoy expressing yourself within?
Tuomas: Sure. I enjoy expressing myself through the visual side of art also. Currently I do graphic design for print and web as a part of my day job. I would delve more into photography if I only had a proper camera, but currently I don't have one. Besides visuals, I also do sound design and sound engineering for films and albums.
Cathasaigh: It is refreshing to hear that you keep busy with other mediums of expression. I'd be interested to see some films you have worked on. Up until recently, you have been writing music mostly alone. How has the addition of another member [who also happens to be your significant other] changed the songwriting process?
Tuomas: Actually one short film, including my music and sound design work, is called Ihmisiä Tiellä (Hit the Road). Although dialog is in Finnish and English subtitles are available only on the DVD version. Also during the year 2011 will be released a Finnish game called "Cities in Motion" which includes some music produced by me. The addition of another member has happened little by little by doing experiments with recording the voice of Mindy and her playing violin. There was no grand plan to make it this way, it just kind of happened, songwriting process evolved and took those elements in. It has been interesting to me to be able to use live instrument as addition to electronic ones. The human voice aspect brings an organic feel and personality to the music, takes it to an another level. Actually when making tracks for Voimasuo album it was the first time when I started to think of using the basic verse-chorus-song structures on some of the tracks.
Cathasaigh: I will most certainly be looking into the films you have spoken of. In addition to the 2011 project, what does your creativity have in store for us in the future?
Tuomas: In the future I try to develop my skills as music maker, sound engineer and music mixer to make everything sound as good as possible in the way I want it to sound. I am going to finish sketches of the new songs made in the spirit of Jääportit and will try to release them in a form or another. Personally I see the physical form of albums fading away and being replaced by digital form. Sure there is a lot of folks that prefer to have their music as an object to hold with their hands and buy it from a record shop. I used to be like that too but when MP3's were introduced to me it started to change and these days I find myself buying physical albums very rarely. However, I do make graphic design work for other artists physical album covers and like the format, especially digipaks. It's just that time goes by these mediums so quickly. Besides my personal creations, I work hard with my own company to earn bucks needed to sustain everyday life.
Cathasaigh: I am glad to hear you are developing yourself and your arts. Though it may sadden me as a music buyer to not be able to purchase a physical copy of your music I am still quite excited to hear what your have in store for us. I want to thank you for taking the time to have this interview with me and will give you this opportunity to ask any questions you may have.
Tuomas: Well, I'm not saying that I would ditch physical form completely, just giving out my current thoughts. You never know how things end up. As a question to you, I assume you don't understand our native language, so what do you think about the fact that we are using band title, album titles and even song titles in Finnish language?
Cathasaigh: Though you are correct in your assumption, I have always appreciated when bands write lyrics in their native language as opposed to submitting the the rest of the world. I find Finnish, as well as many other languages to be unique and beautiful and capable of various forms of expression that others such as English are not. I enjoy the fact that you are so dedicated to your roots.
Tuomas: Thank you for doing the interview, it was nice to have a chat with you. When more information about us and our music is needed pay a visit to these sites:
Official website at www.jaaportit.net
Facebook-pages at http://www.facebook.com/jaaportit
Stream and download music online at http://jaaportit.bandcamp.com/
Interview by Cathasaigh, Inarguable Magazine, February 8, 2011.