YOGSOTHERY – Gate I: Chaosmogonic Rituals Of Fear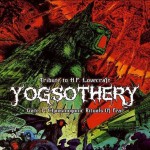 Compilation album in a cardboard slipcase with 20-page full colour booklet with liner notes and lyrics released by I, Voidhanger Records at 2010.
> More info
CD including postages: 10 EUR
---
Jääportit – Voimasuo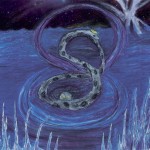 The 4th full length Jääportit album packed in beautiful six pages digipak released by Epidemie Records at 2009.
> More info
CD + Digital Download: 12 EUR

---
Jääportit – Uumenissa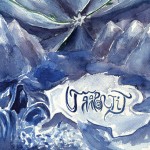 The 2nd full length Jääportit album packed in beautiful six pages digipak released by Firebox Records at 2004.
> More info
CD + Digital Download: 12 EUR
---
Ordering information
Jääportit web shop distributes the original Jääportit items and other merchandise directly available from band's own stock. We've sold out many of our releases, so everything you'll find here is all we got.
In case you don't use PayPal, send your order via email to info(at)jaaportit.net. Write about your payment option, contact details and information about the items you want. Postages will be added to the total sum of the order.
The order will be mailed to you within three days from the moment of receiving your money as 1st class/air mail unregistered letter.
We can't take any responsibility for money lost, items lost or damaged during shipment. Due to trustworthy post office this rarely, or never, happens.
When you order physical copy of our album, you also get a code to download a high quality digital copy of the album for free from our BandCamp site.
In case you bought the album but didn't receive the code or need more information about ordering, just take contact.
---
Payment options
PayPal
We offer a secure online ordering via PayPal. Just click "Add to Cart" -button to proceed with the ordering. Postages will be automaticly added to the total sum of the order. All money transactions take place with a secure PayPal-technology. More information available on PayPal website.
Bank transfer
We accept payments from EU residents directly to our bank account. The fees should not be any different from those within your home country. Along with confirming your order we'll send you the IBAN and SWIFT codes as well as other needed details. Please note that it takes few days for the payment to arrive on our account.
Cash in letter
Send the money carefully stashed in an envelope. We accept only EUR. Along with confirming your order we'll send you the needed details.
---
Postages
Postages will be added the total sum of the order.
PayPal Orders
CD = 3 €
2 CDs = 4 €
EU – countries
CD = 2 €
2 CDs = 3 €
Rest of the world
CD = 3 €
2 CDs = 4 €
---
Digital Downloads
Jääportit releases are also available as digital downloads. You can easily download formats top-notch MP3 or FLAC (lossless CD quality), without any form of copy protection or DRM (Digital Rights Management), from these websites, maintained and supported by the band:
---
Donations
You can support our work and donate money to us via the PayPal service if You see that as a proper thing to do for a band like ours. Just click the button to proceed, if You wish.
Thanks a lot.